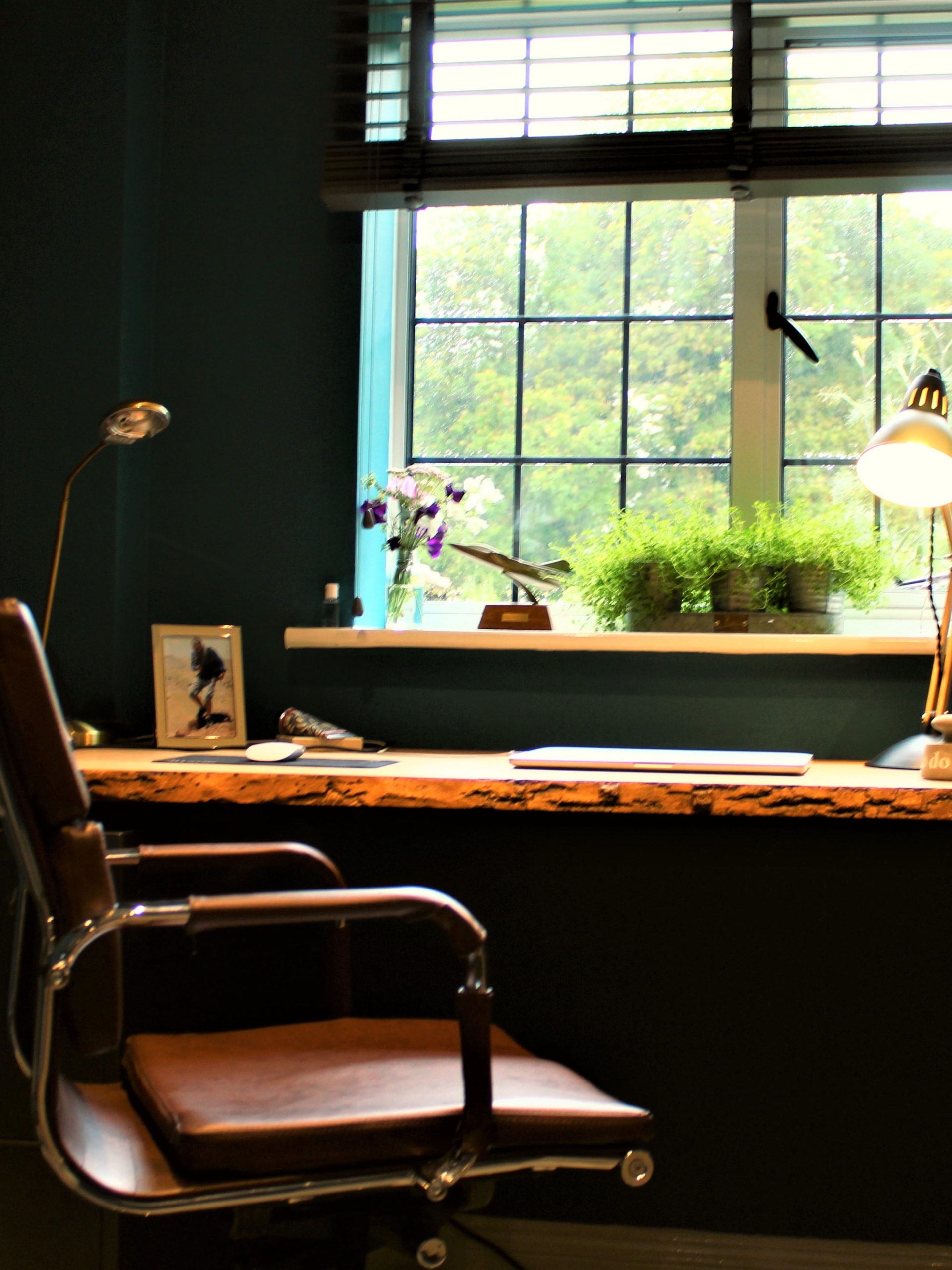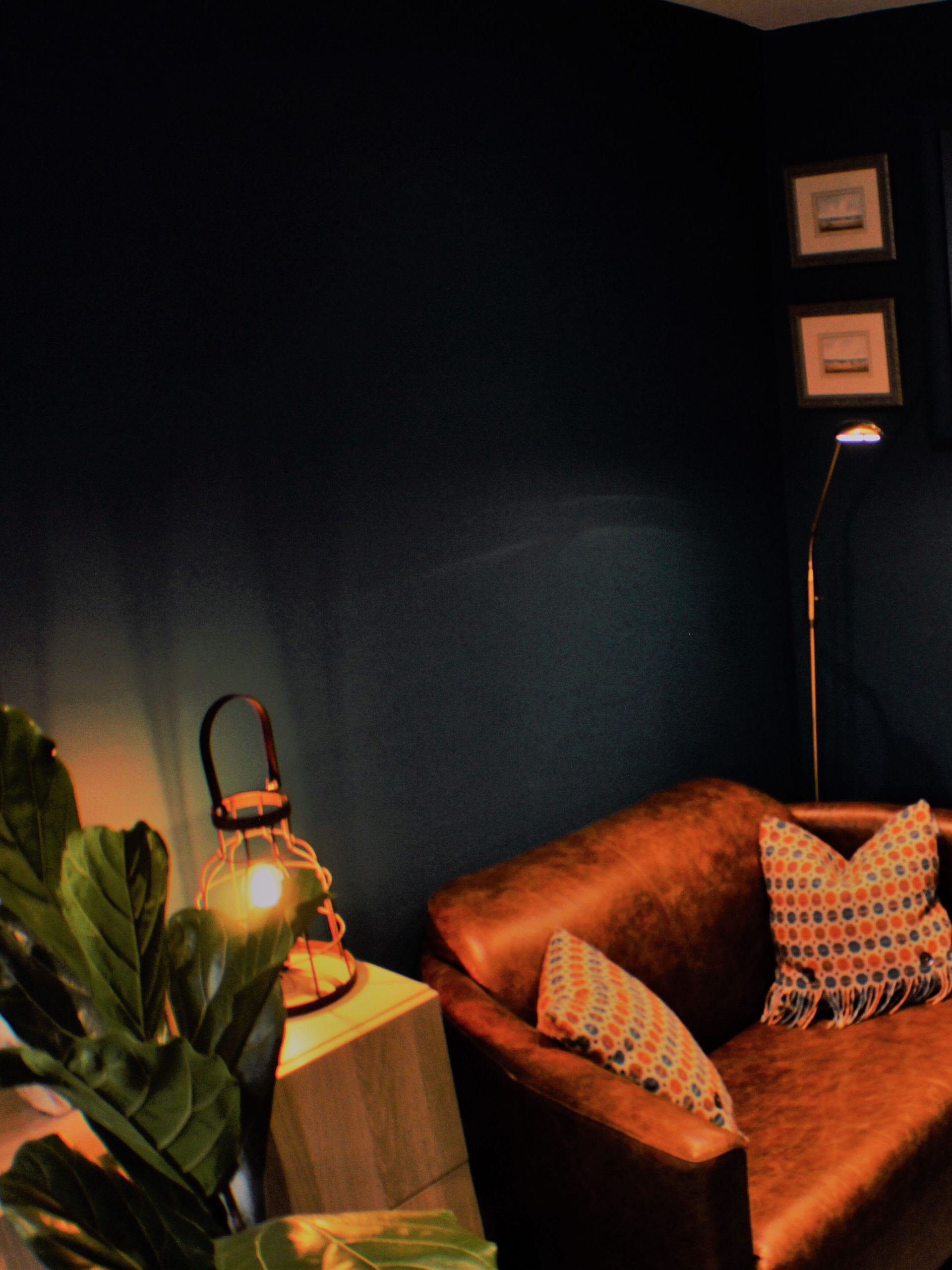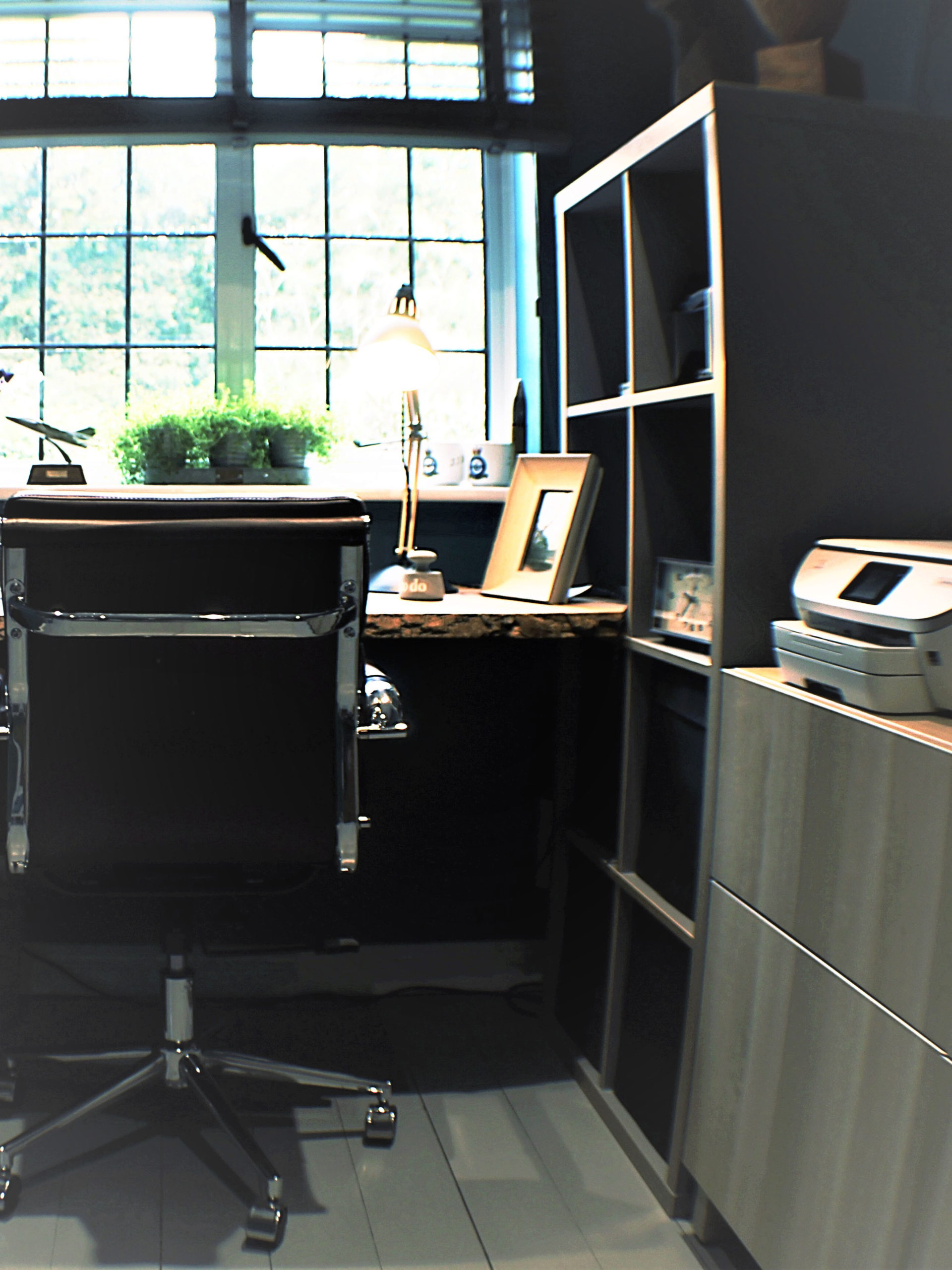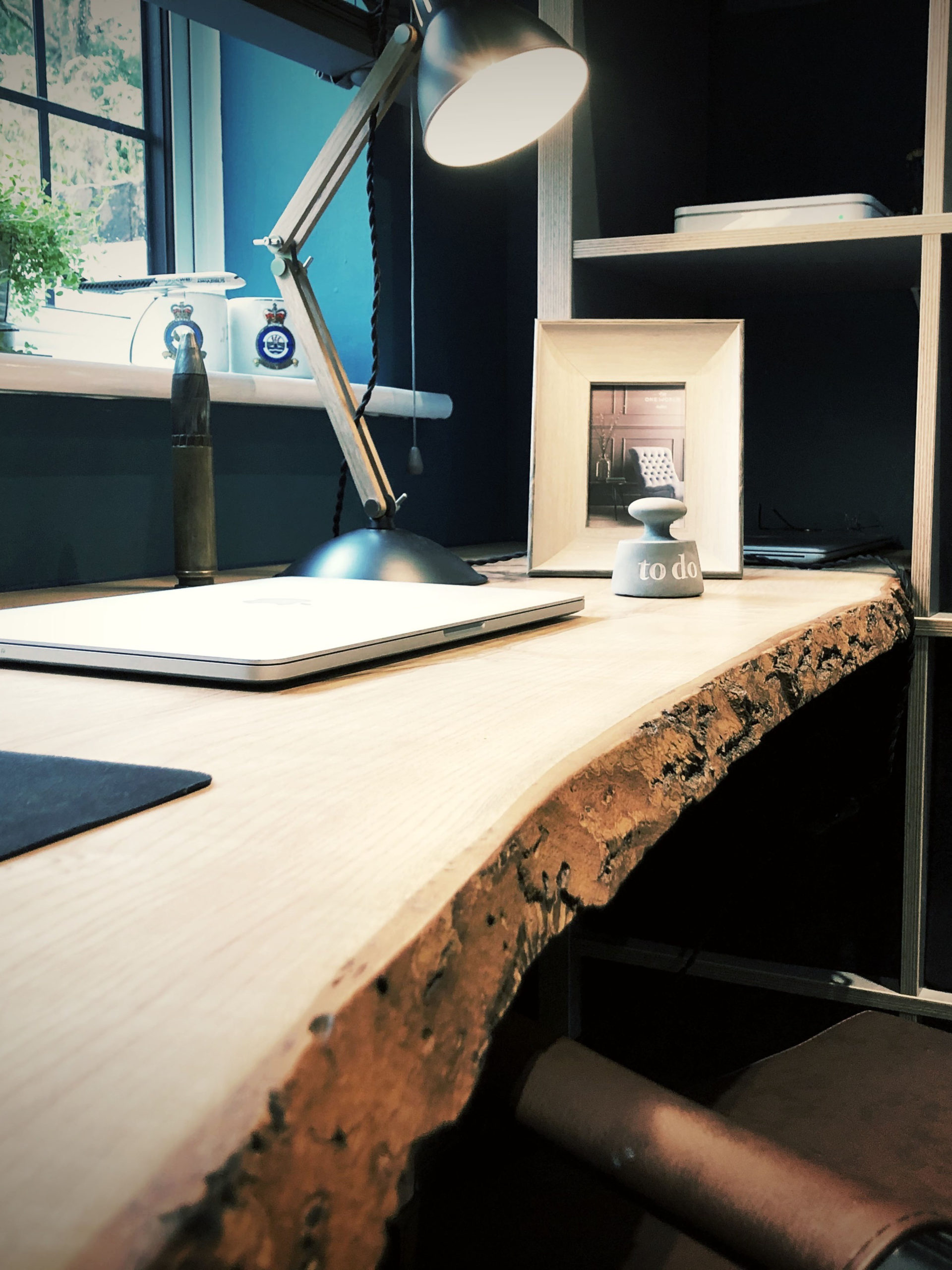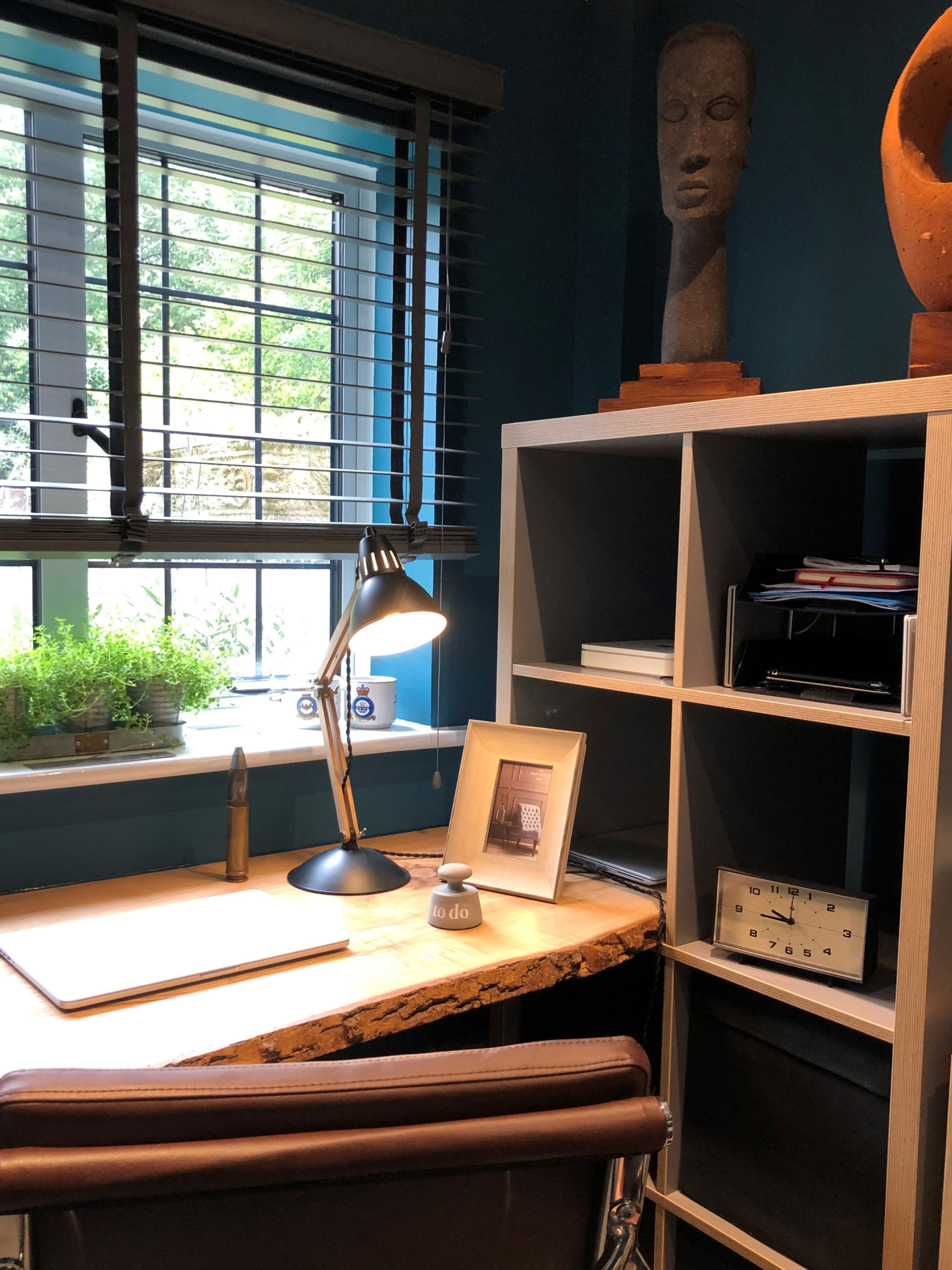 We transformed this room from a bland cluttered space to a personal study based around the personality of this gentleman, introducing a unique wany edge desk integrated with shelving, and a relaxation area with snug sofa and entertainment wall, enhanced with dark sumptuous tones.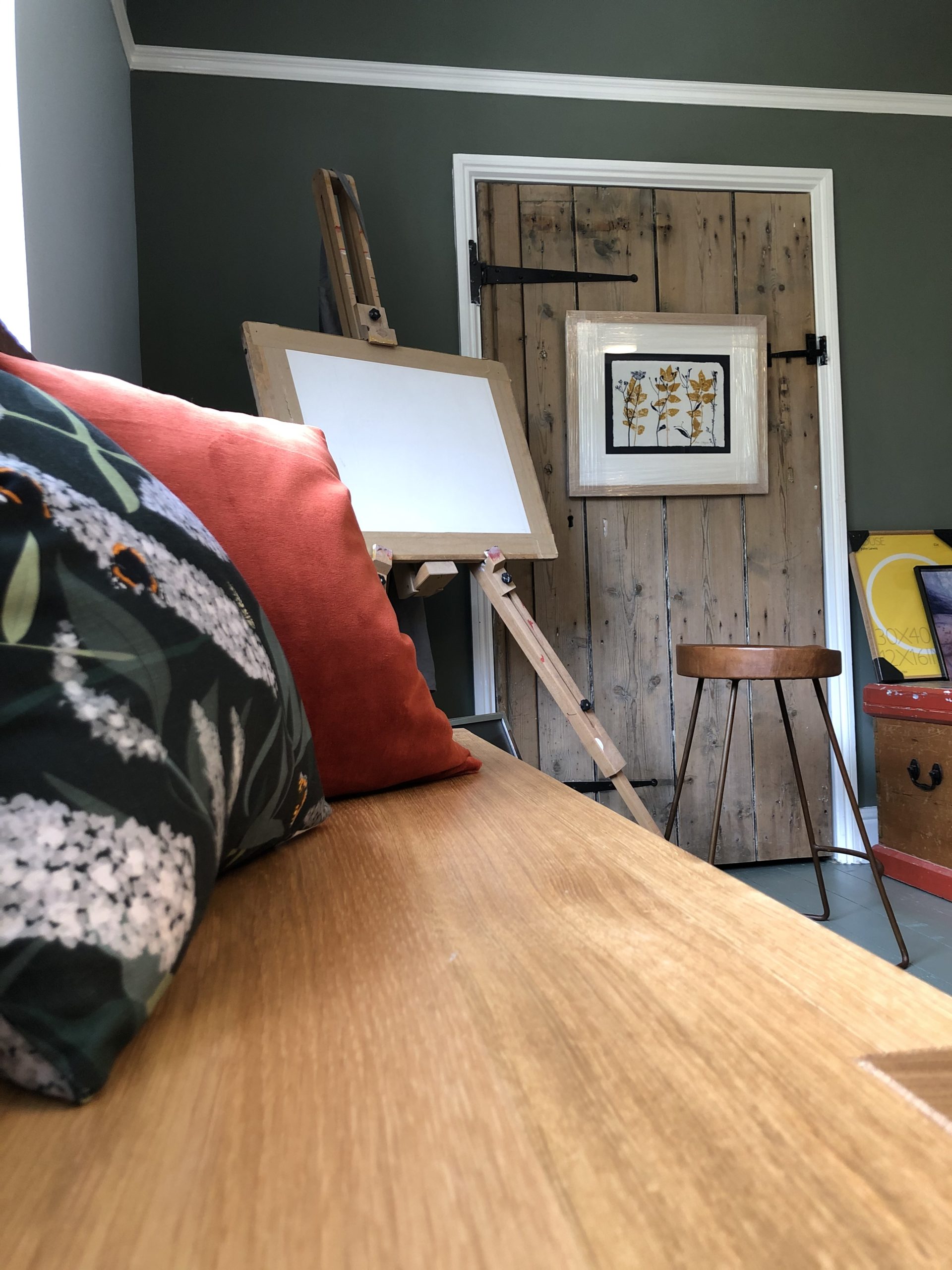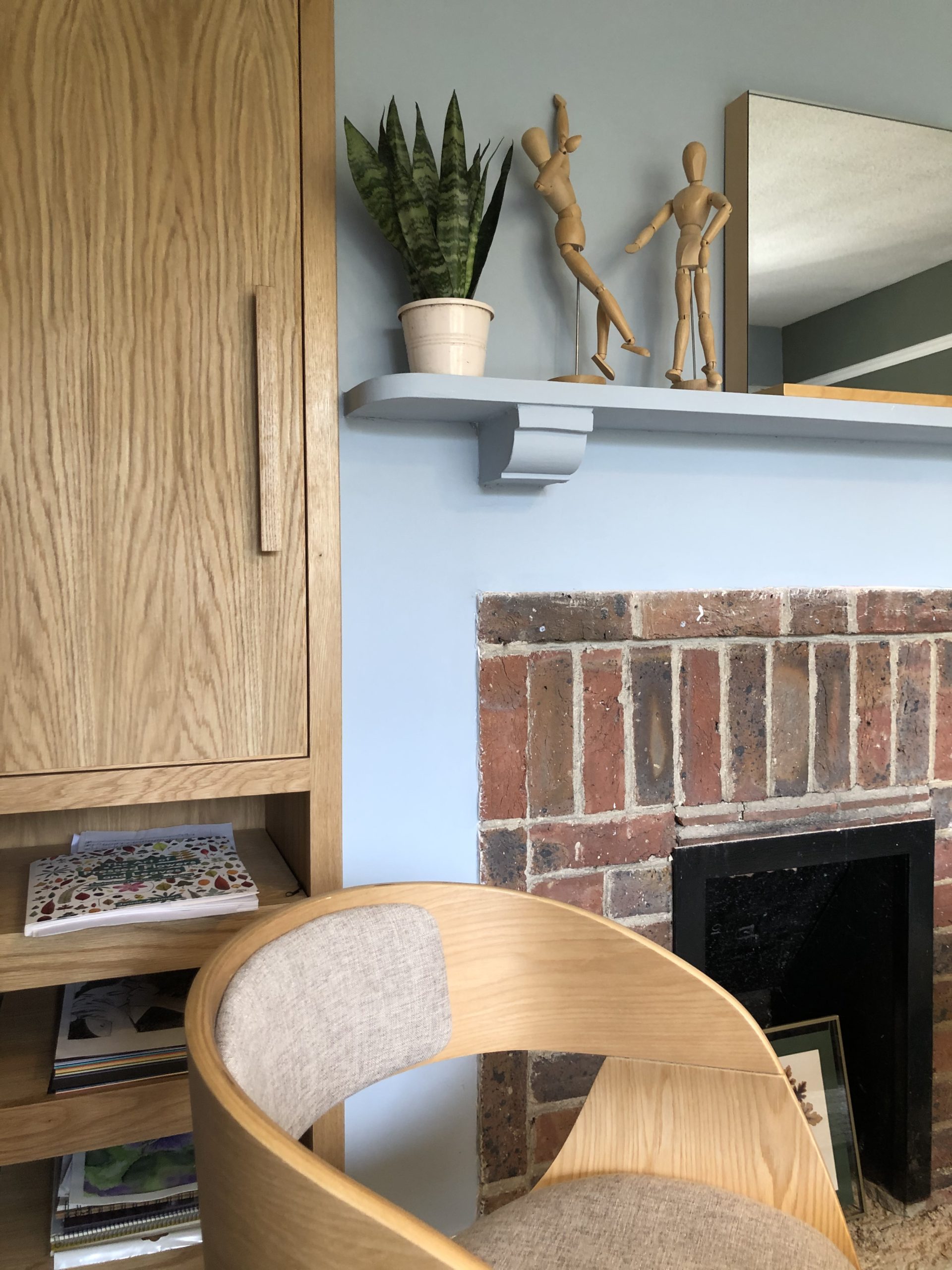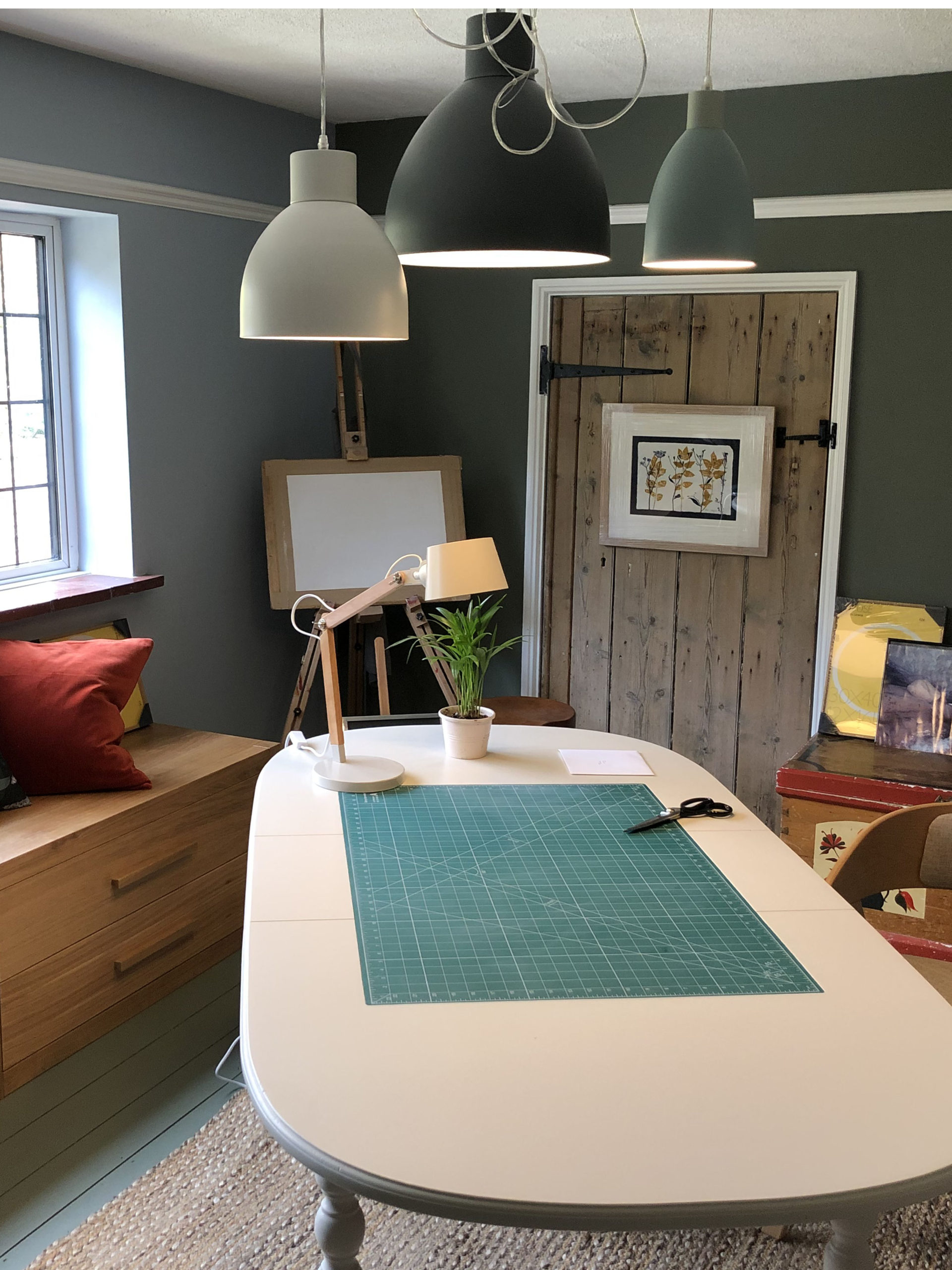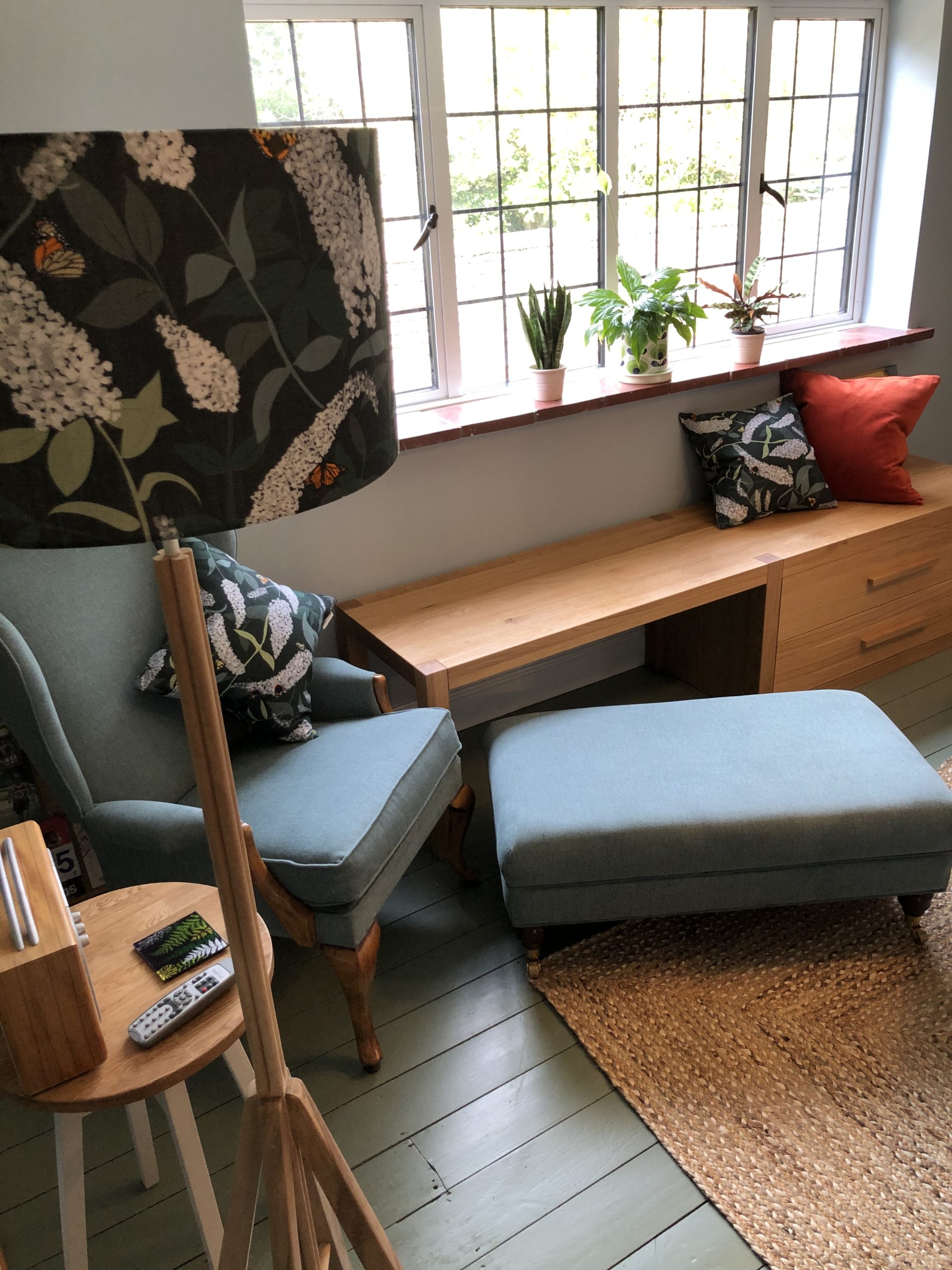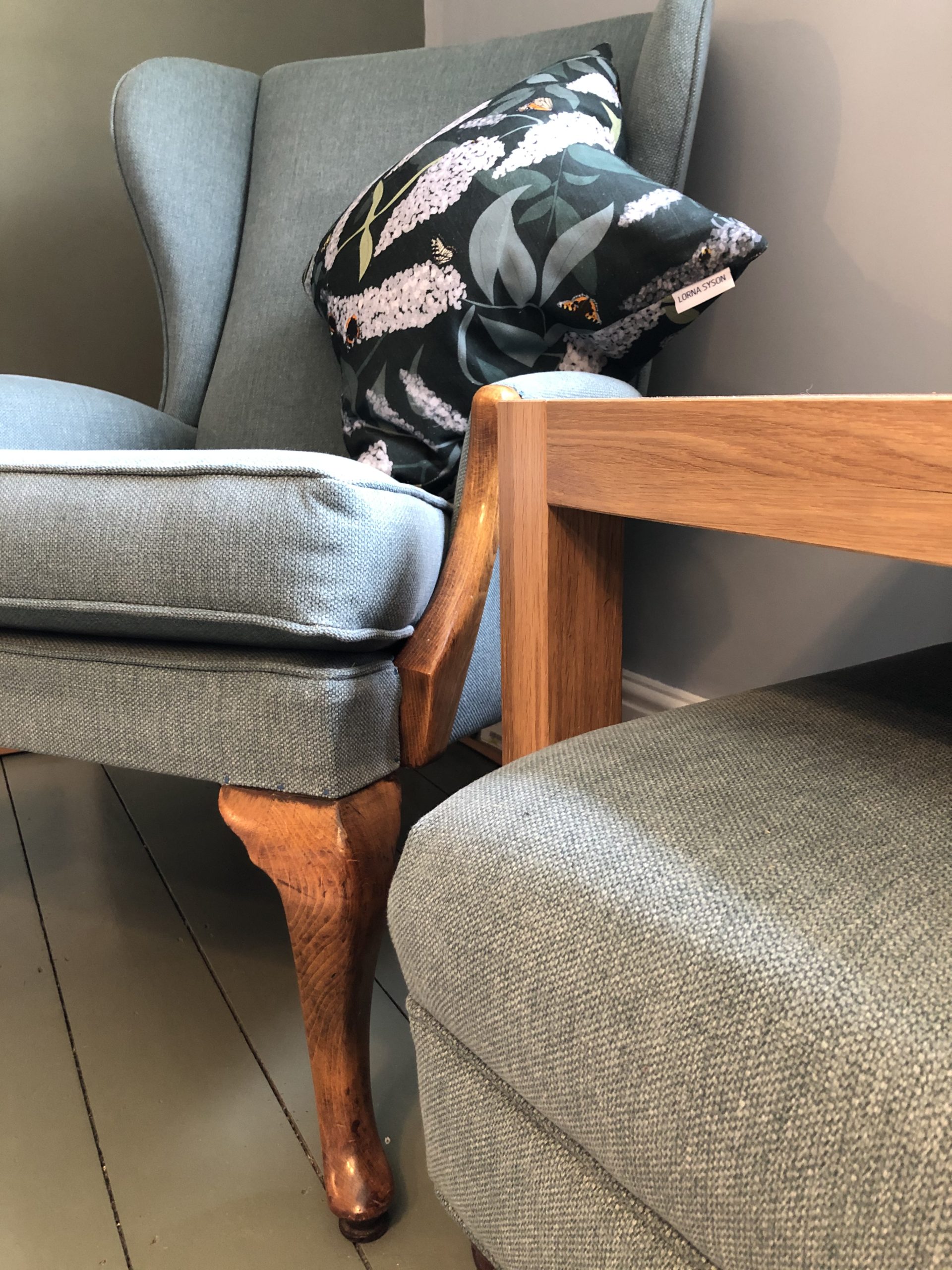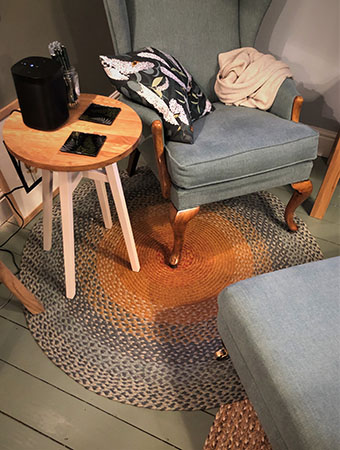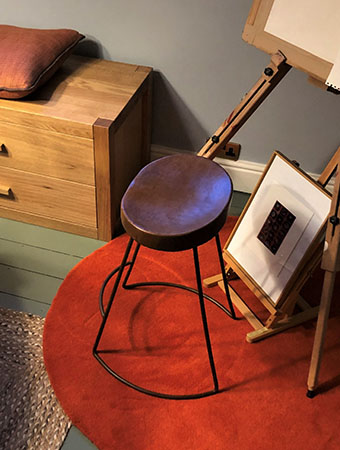 From what was once a boys' bedroom, the brief was to make a creative space for painting, drawing and craft work, as well as a relaxation space.  Gordon designed bespoke oak furniture alongside the remodelling of an existing dining table to make the perfect crafts table with inset cutting mat. A reclaimed footstool and wing back armchair were re-upholstered to give continuity within the multi-use space and colour bars, with complementing lighting and accessories.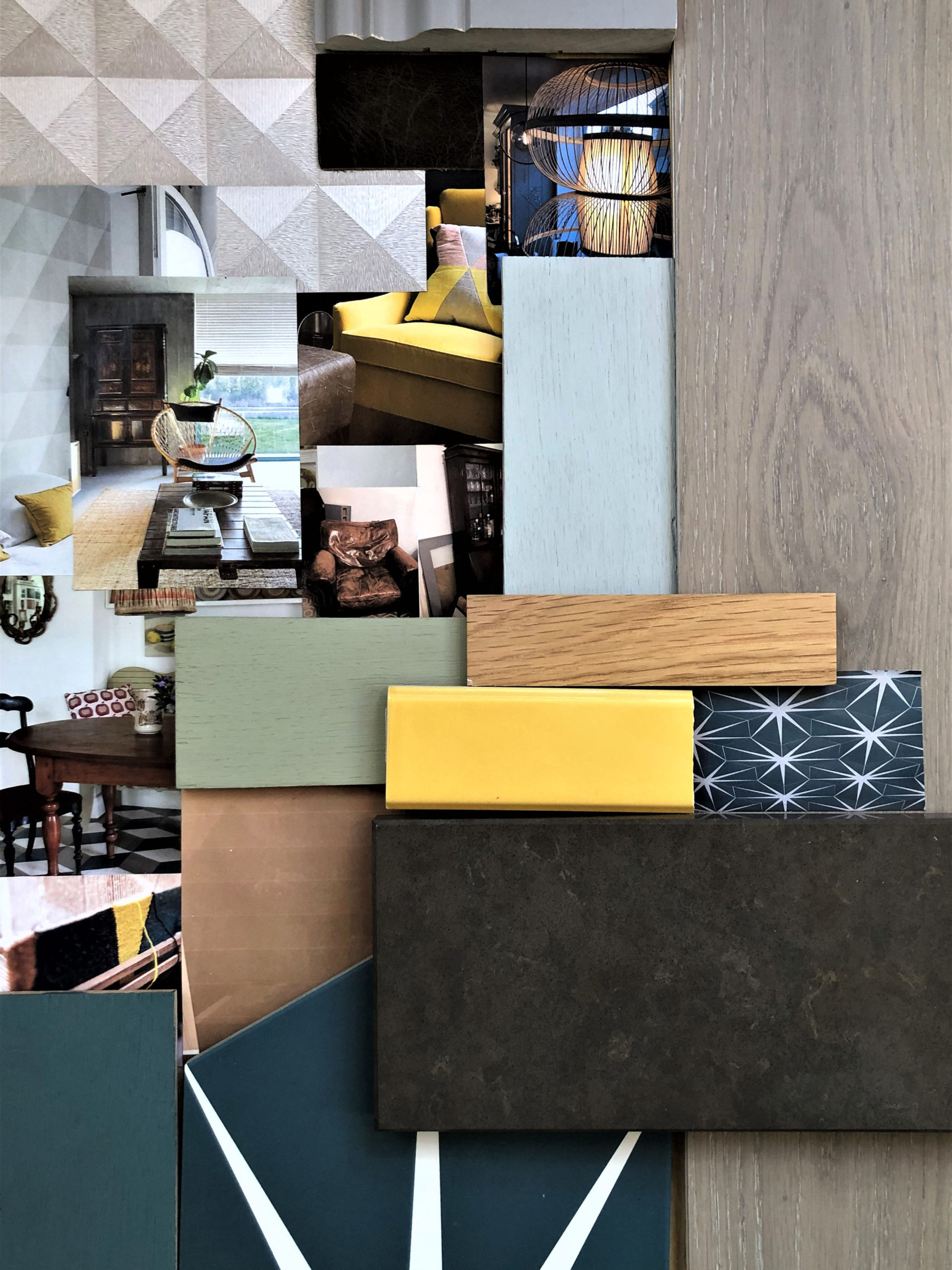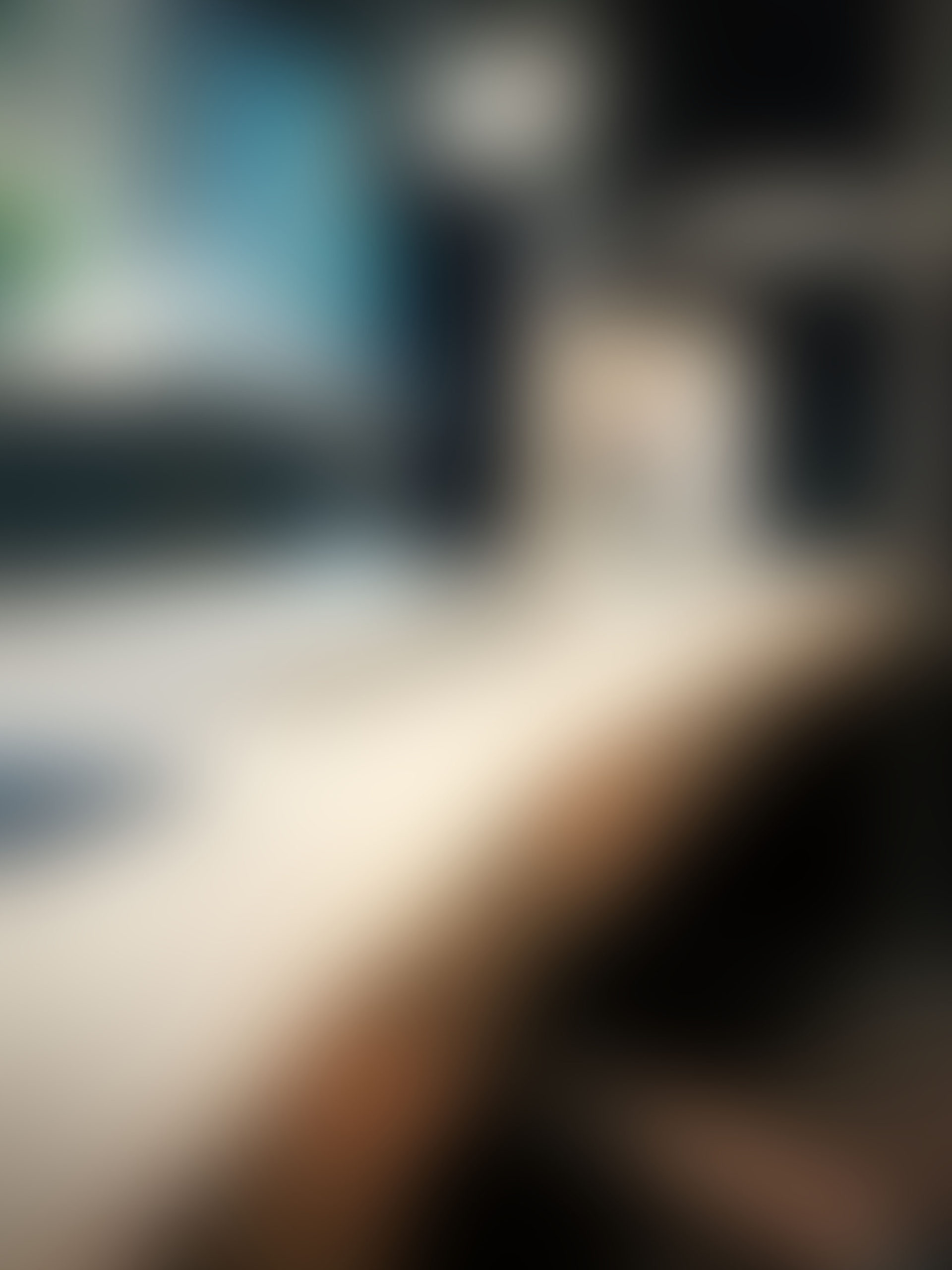 WORK IN PROGRESS
WATCH THIS SPACE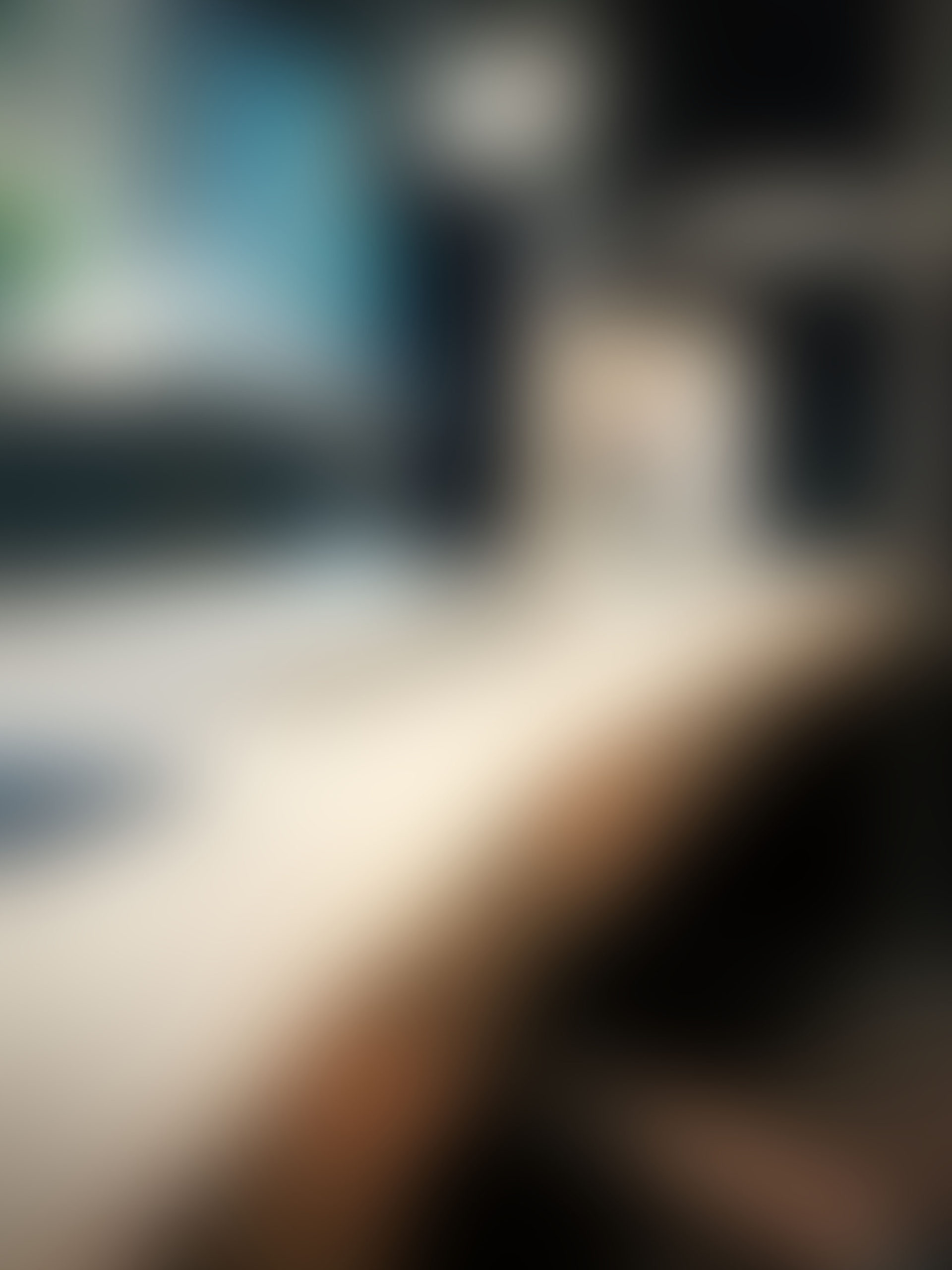 WORK IN PROGRESS
WATCH THIS SPACE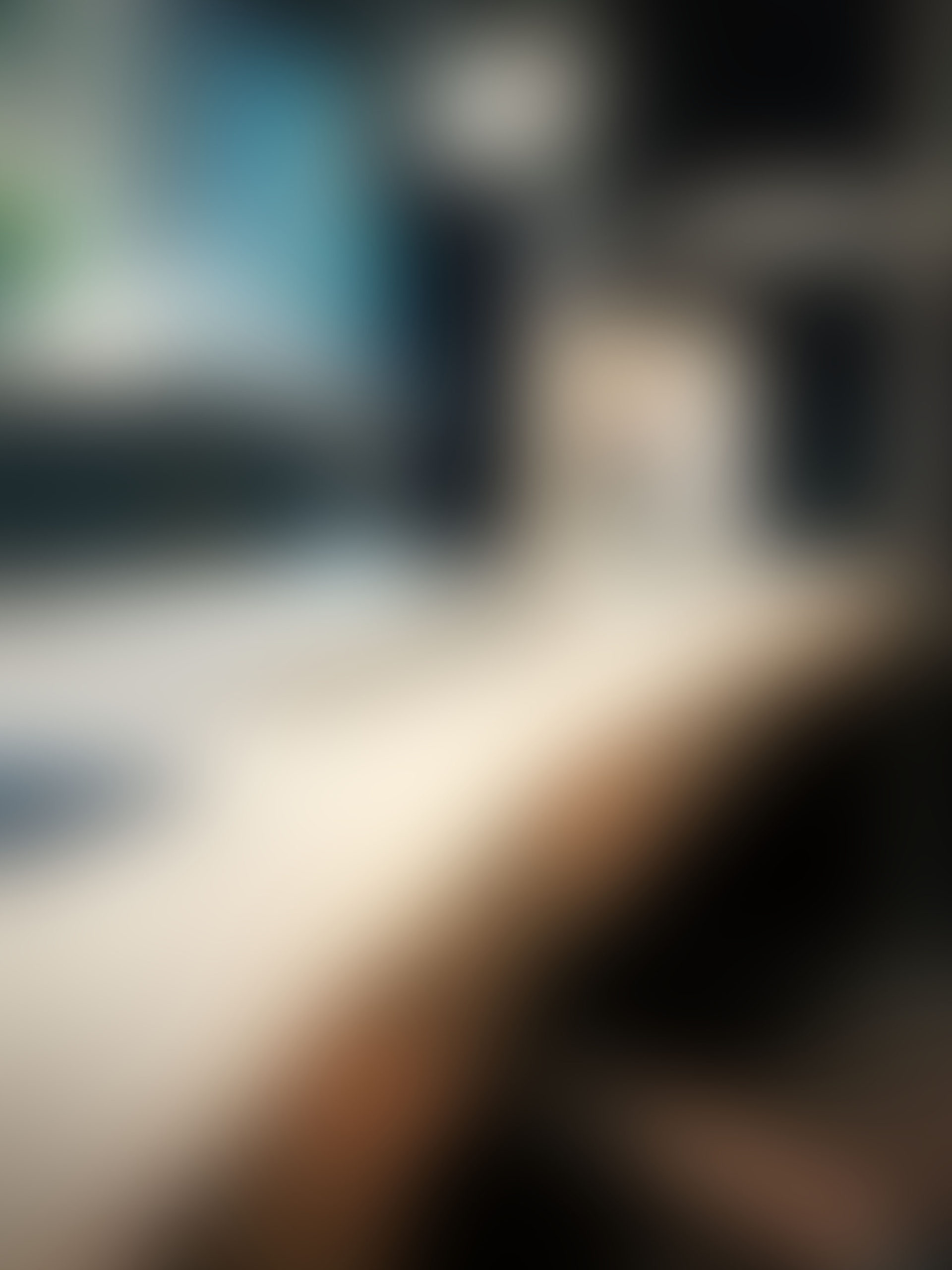 WORK IN PROGRESS
WATCH THIS SPACE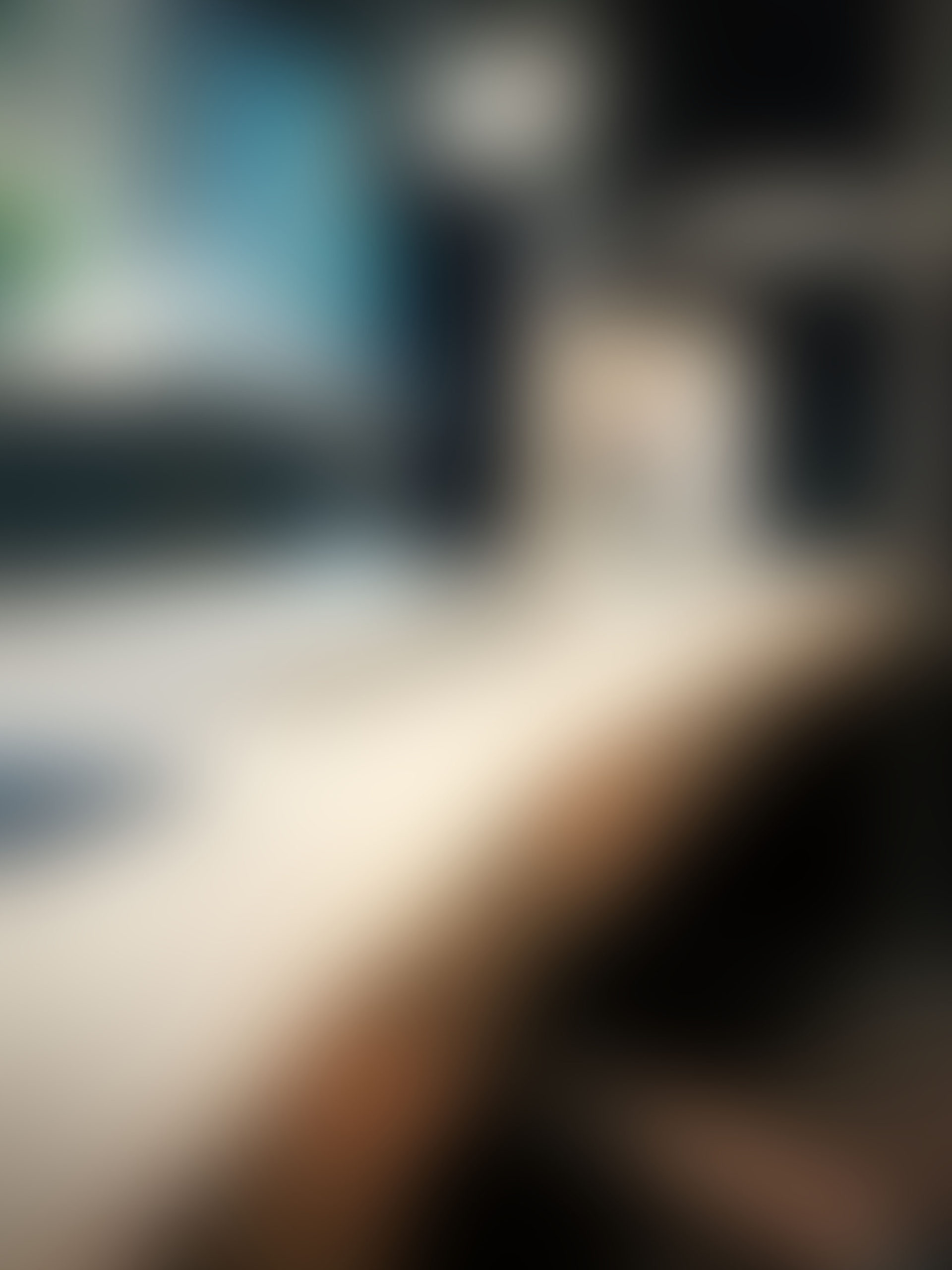 WORK IN PROGRESS
WATCH THIS SPACE
Formed as part of an extension amid ongoing works to a busy family home, this concept led to the combination of contemporary kitchen features with a lively patterned tiled floor and homely accessories, giving the space a modern feel with sympathetic lighting and starring roles from eclectic furnishings the family had collected over the years. With classy deep teal, light greens and greys on the walls complementing vibrant splashback tiles, solid elm floating shelves decorated with plants and containers add an Instagrammable touch. Floors of deep tinted timber planks and a cream wood burner link the adjoining open plan living area, resulting in the space now flourishing with an abundance of classy warmth and homeliness.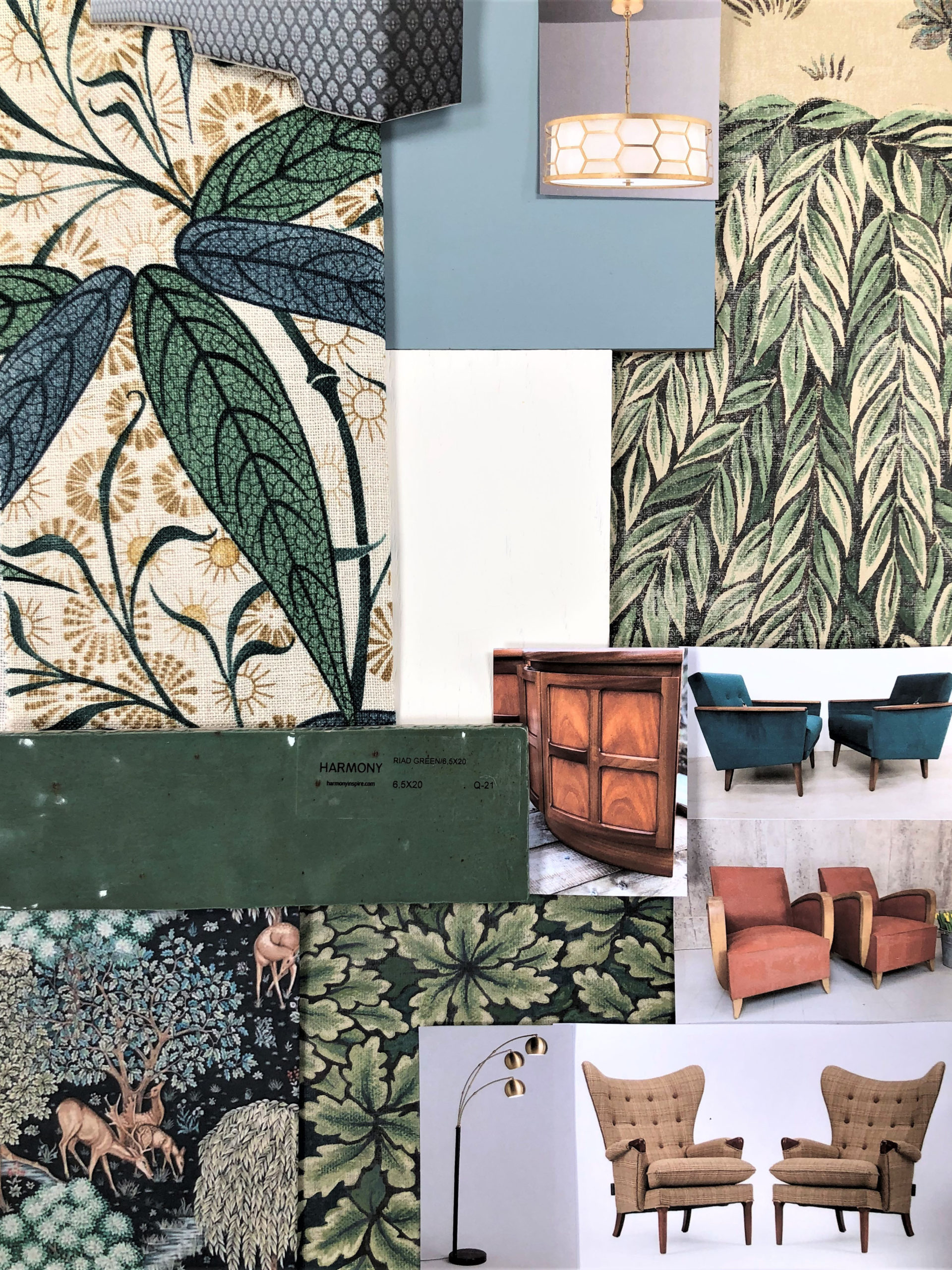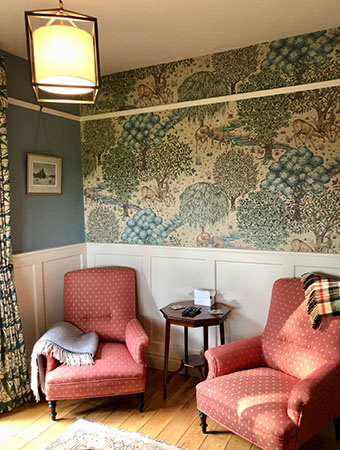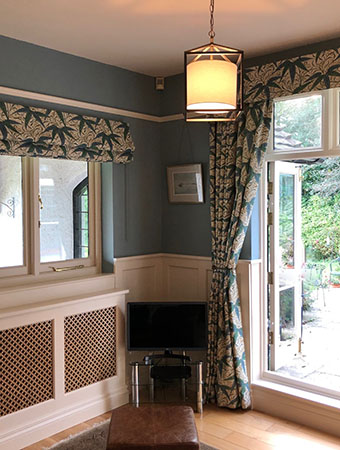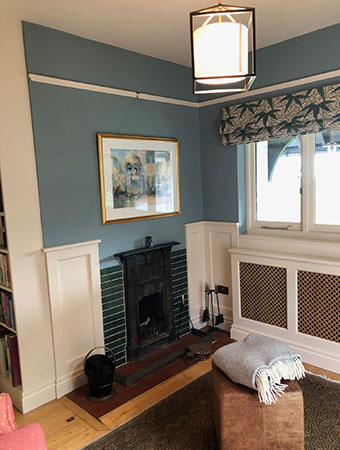 With a brief for a traditional Arts and Crafts snug to complement the historic values of this family home on the edge of the Ashdown Forest, this is the detailing and drawing stage of the interior architect process, incorporating William Morris prints for wallpaper and fabrics.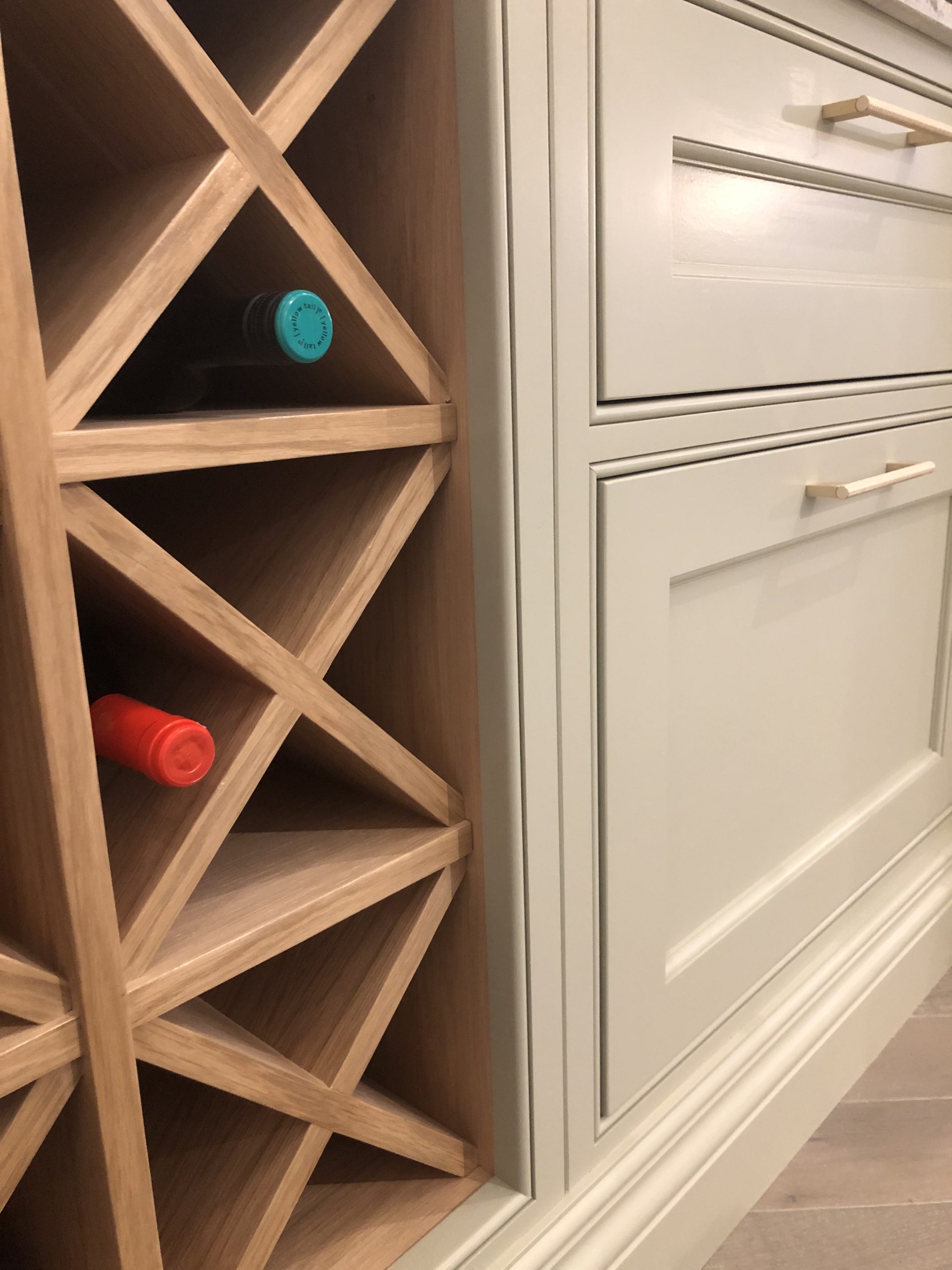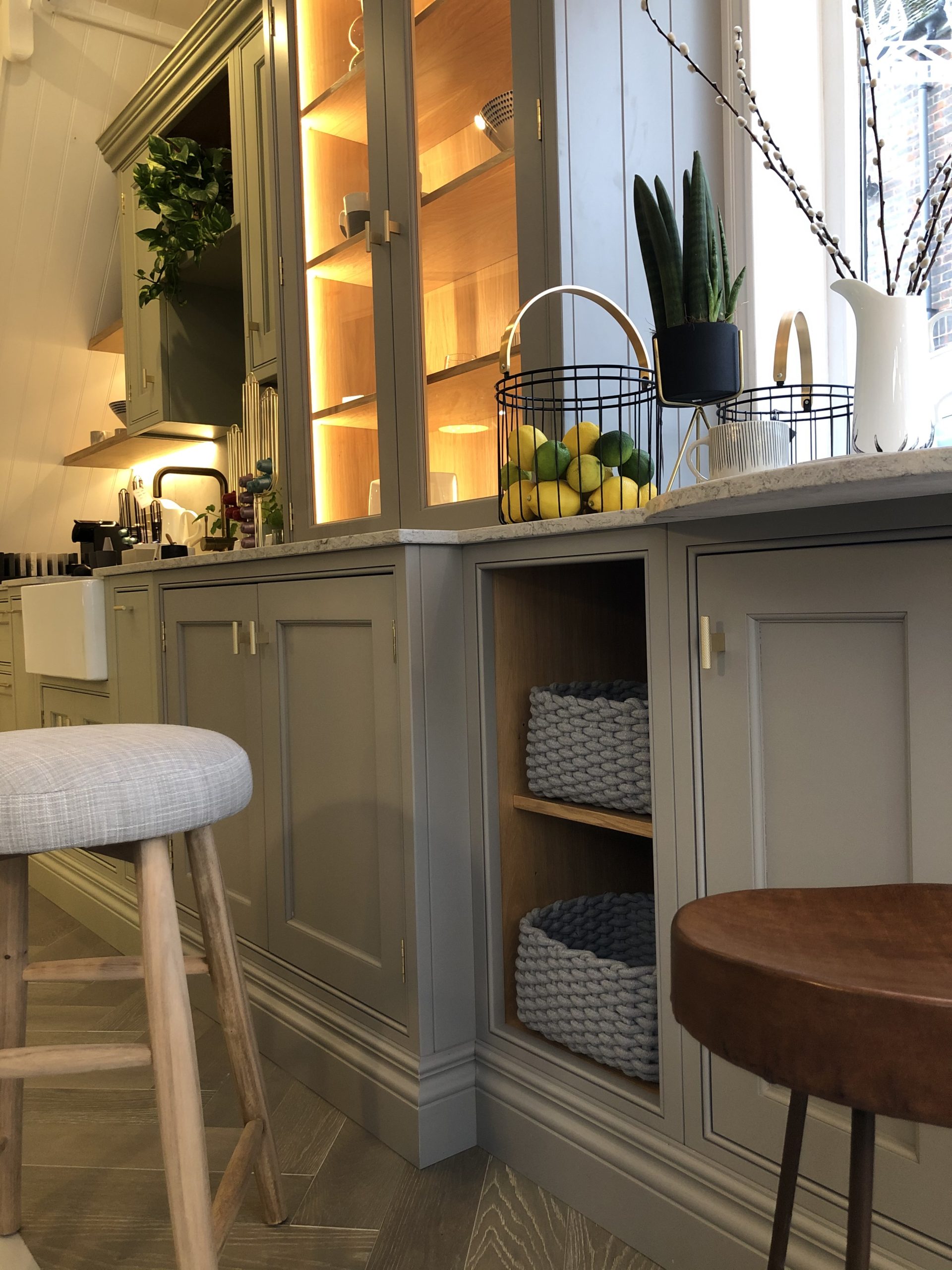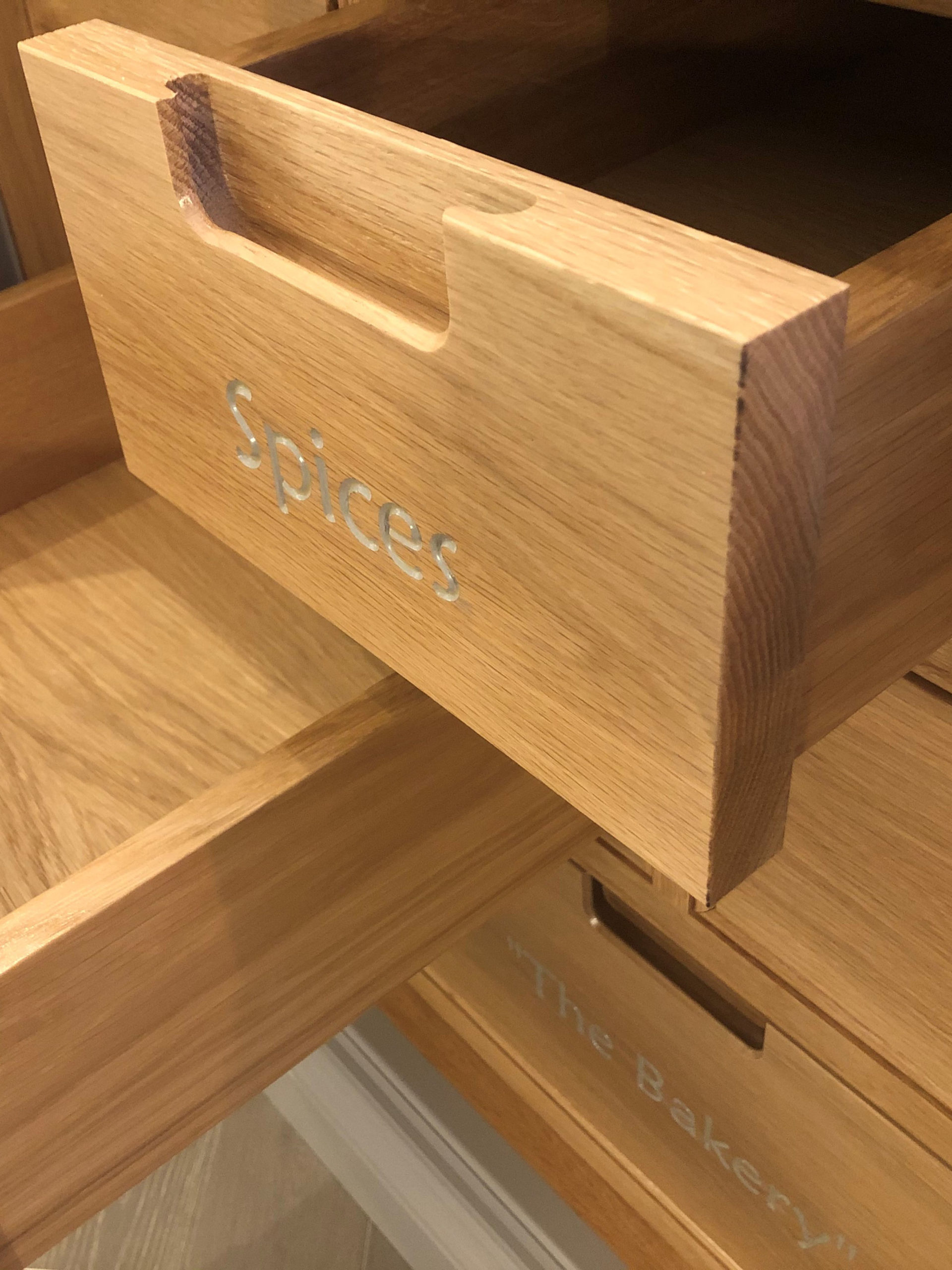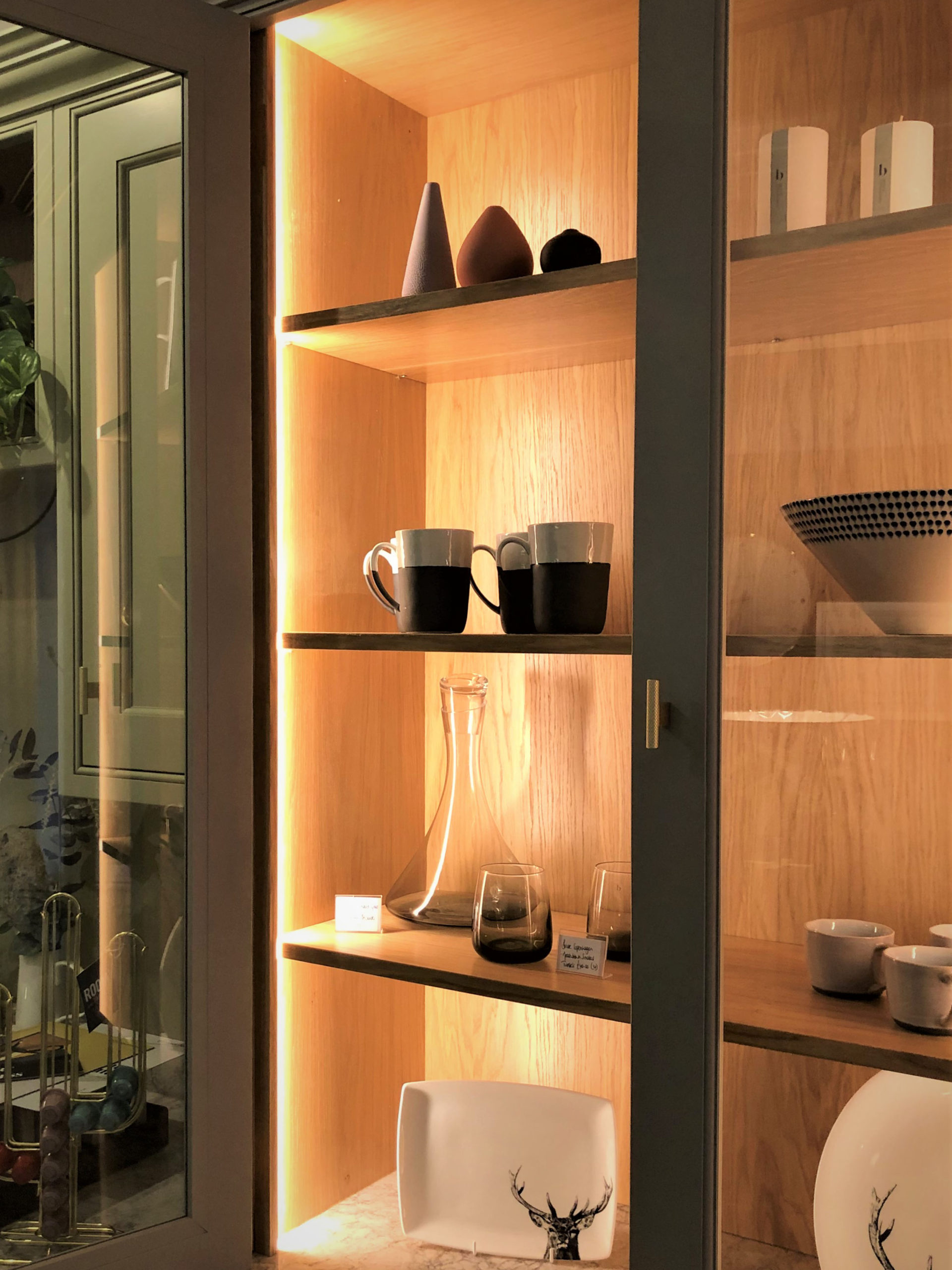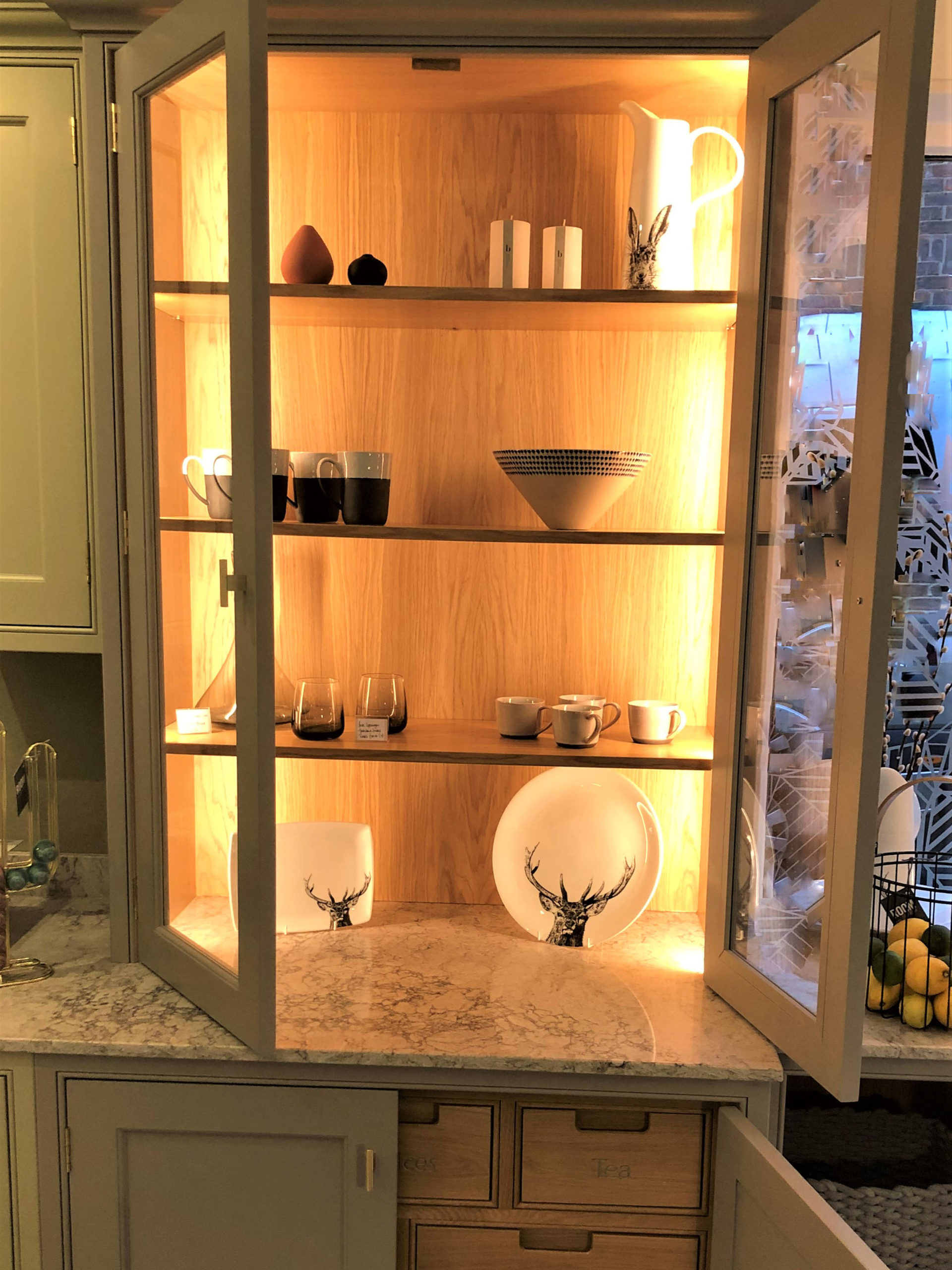 Utilising our close association with a local joinery in Sussex, Gordon designs beautiful kitchens as well as other joinery for studies and workspaces, shelving, bedroom wardrobes, general cabinetry and unique home features, all traditionally handmade in Sussex and fitted by the same experienced team. Please ask us for details.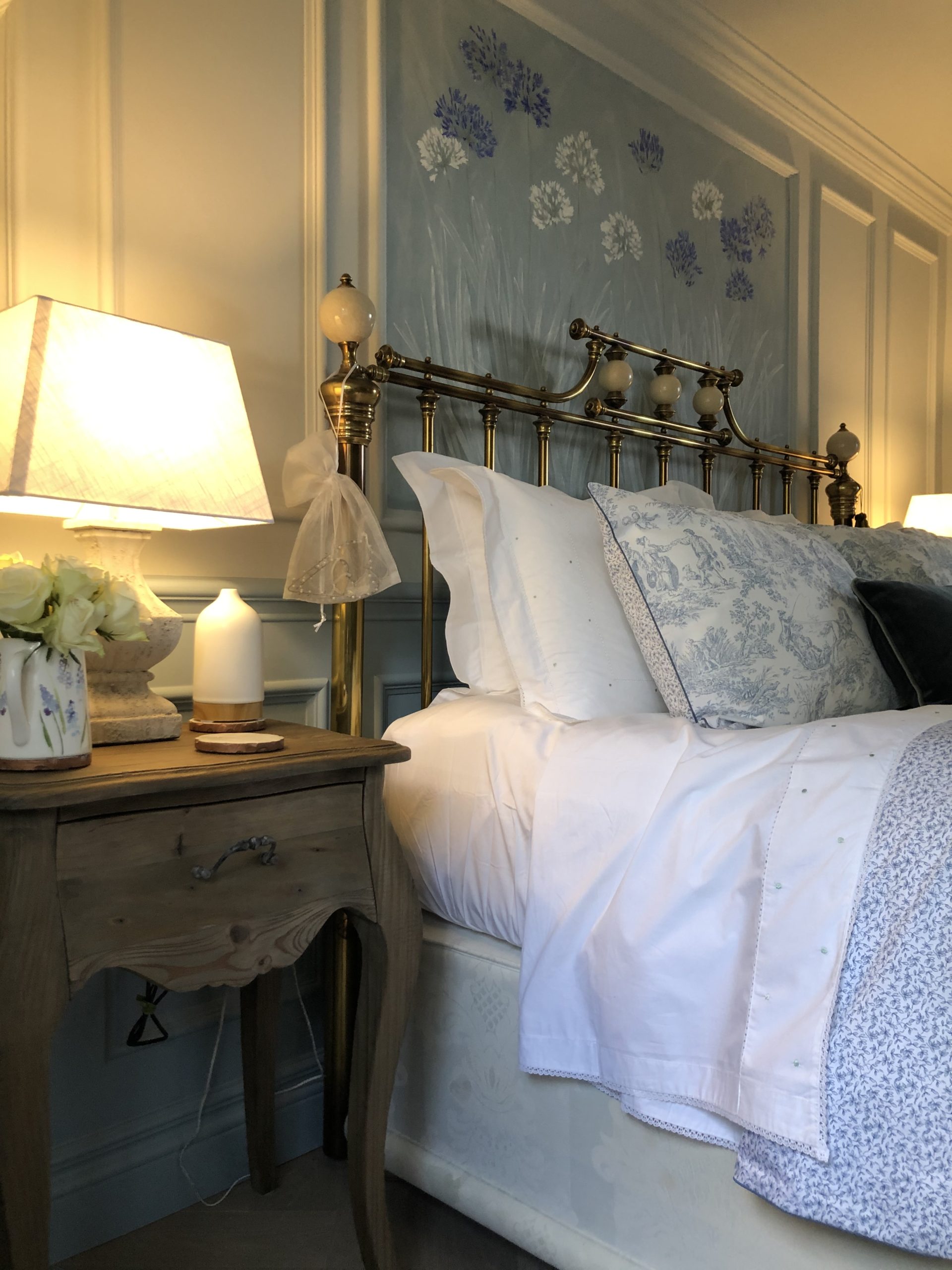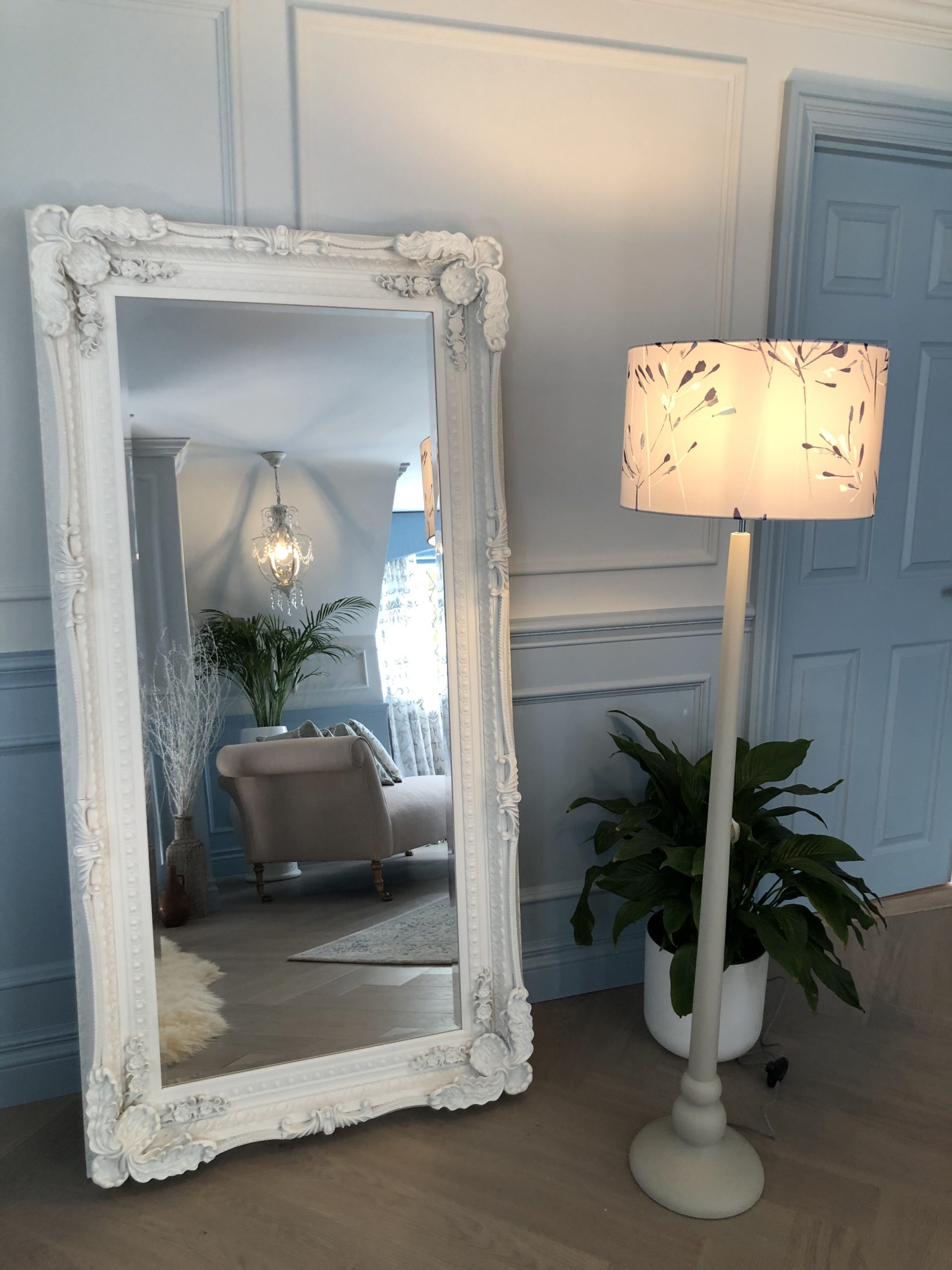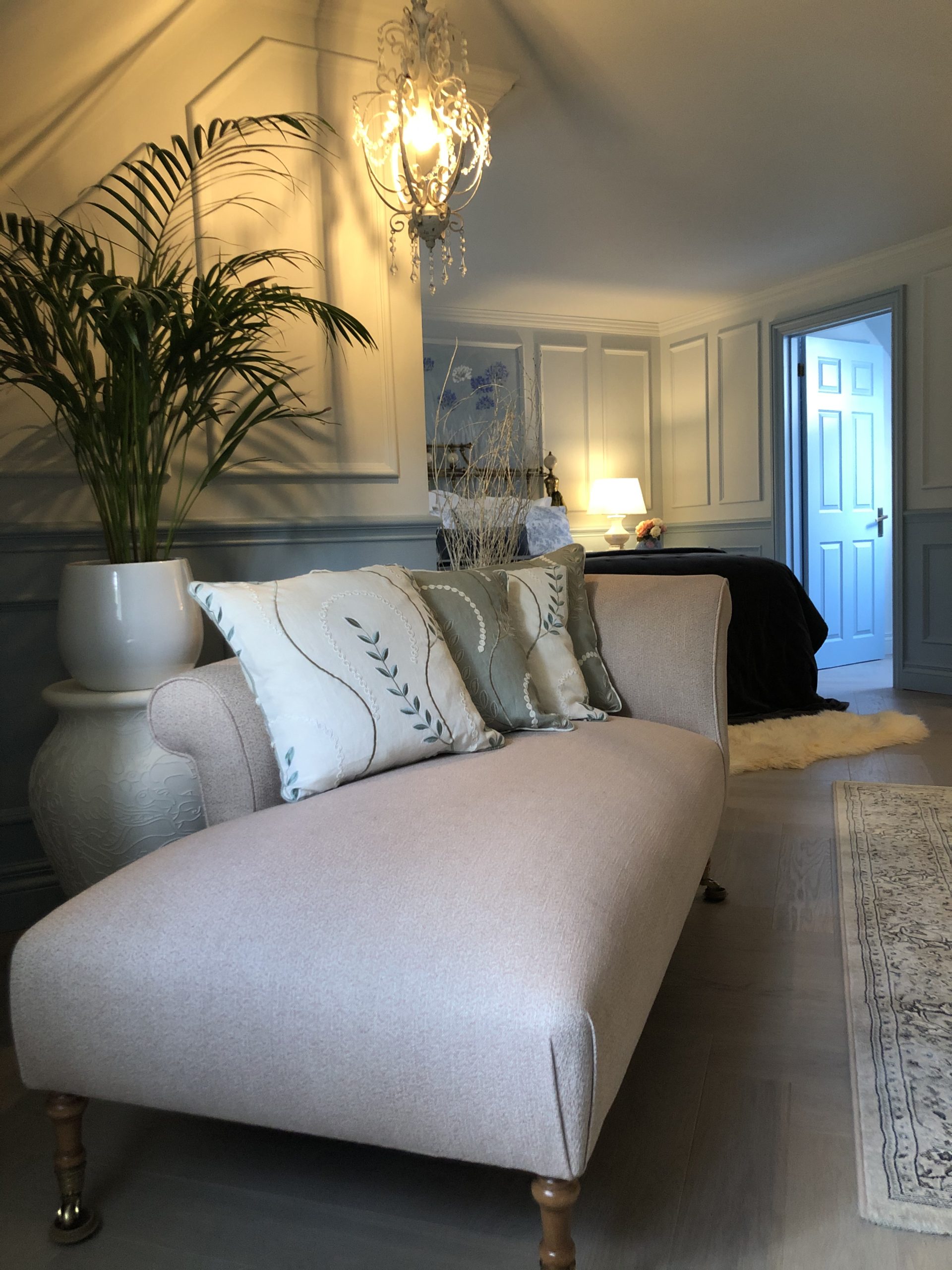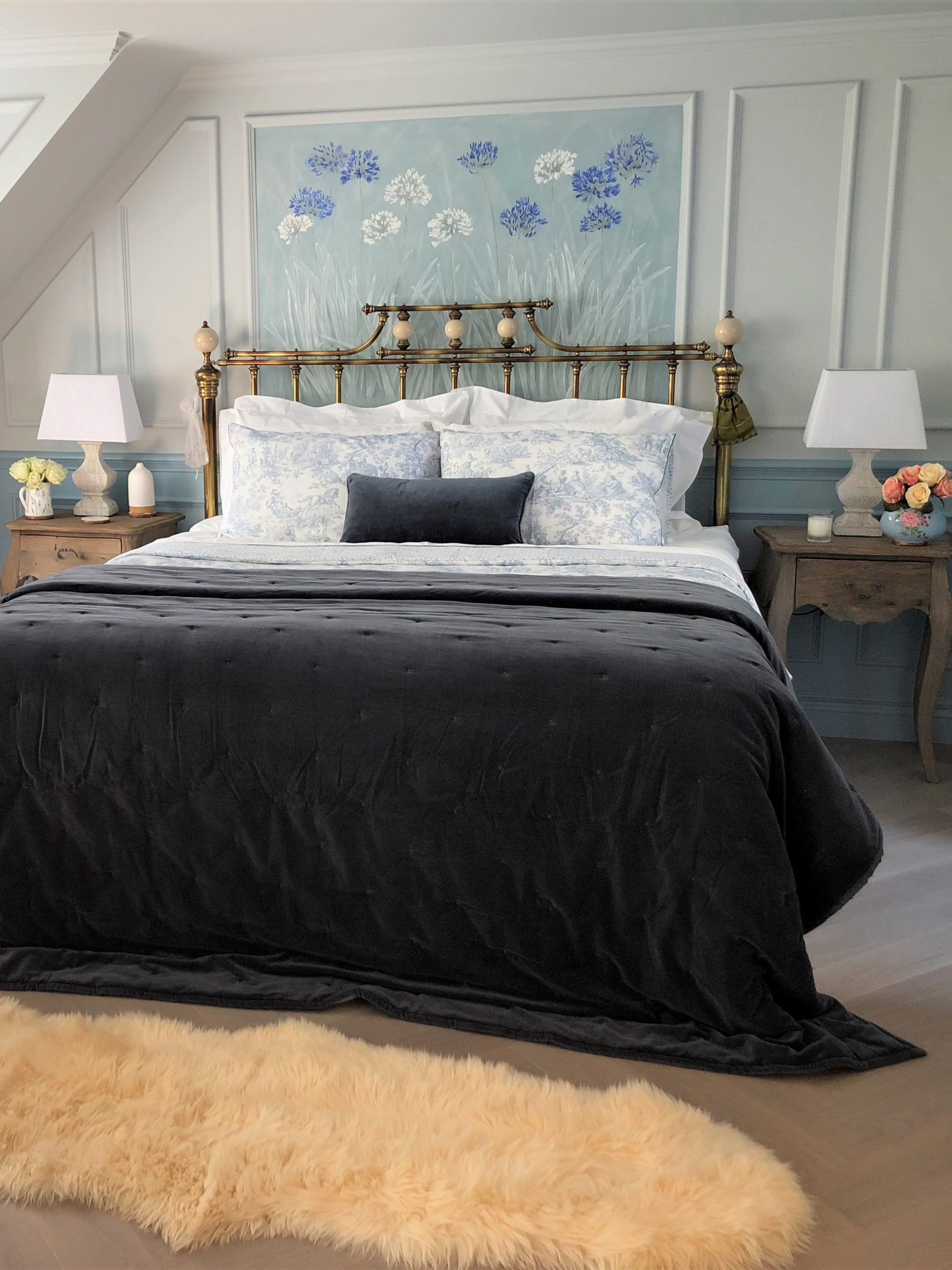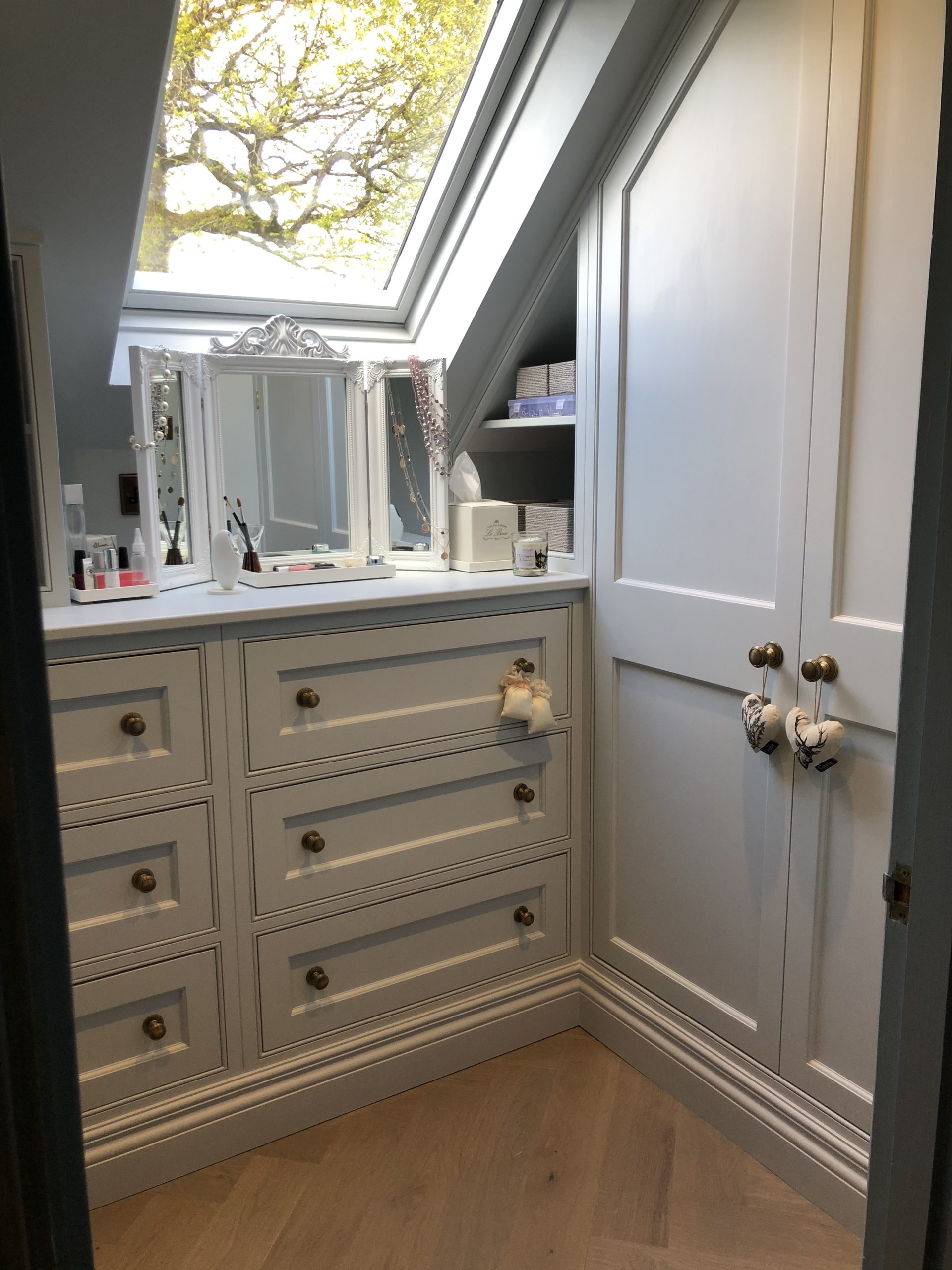 ​
The client wanted a complete change so we stripped her bedroom suite back to totally blank canvas, and introduced soft pastel blue tones with a gentle French theme. Bespoke window dressings handmade locally from quality selected fabrics, a re-upholstered chaise longue complimented by the chandelier, with French 'rustic antique' furniture set the scene. Gordon also designed the walk-in closet with wall to wall bespoke fitted wardrobe & storage units in matching Mews Blue with antique bronze fittings. To finish off an artist was commissioned to hand paint a sympathetic mural directly over the bed head. With the layout completely changed and looking elegant and luxurious, the room now feels like a breath of fresh air.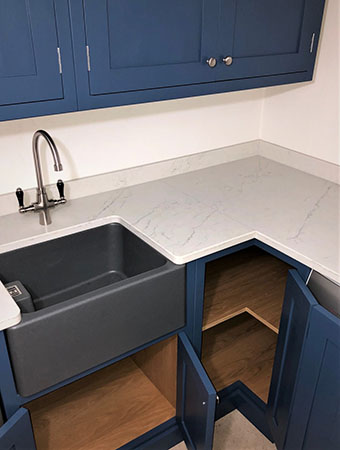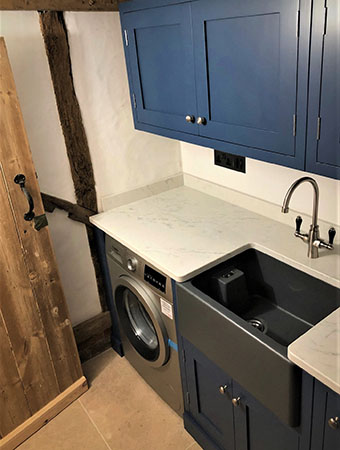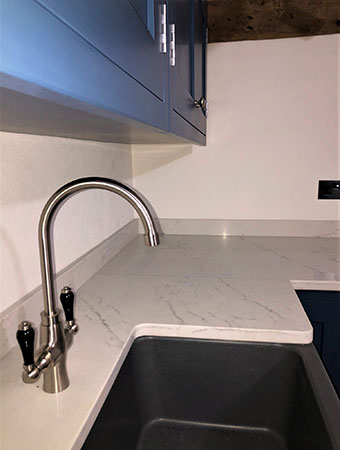 We completed this fit-out of a new utility room within a Grade Listed farmhouse near Penshurst, Kent. The colour is bold, using a deep blue palette, light coloured stone tops and hand made Moroccan flagstones on the floor, with satin steel tap and cabinet handles. The hand-built bespoke cabinetry allowed perfect scribing around the old timber frame structure and lime mortar walls.
We are now working on the design and planning of the main kitchen area which is due to be fitted within a modern oak framed link that adjoins the old farmhouse.
Specialist Lighting Scheme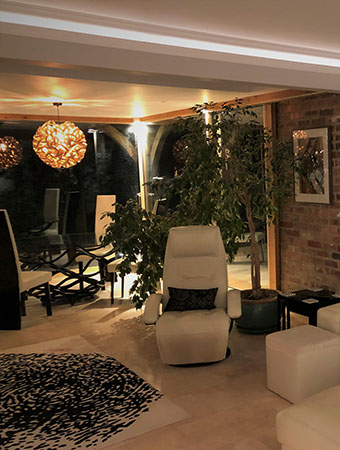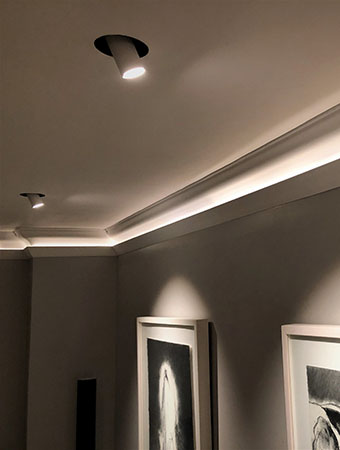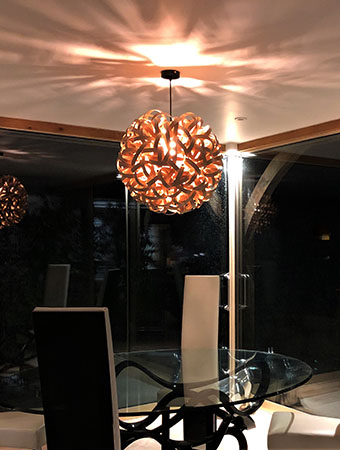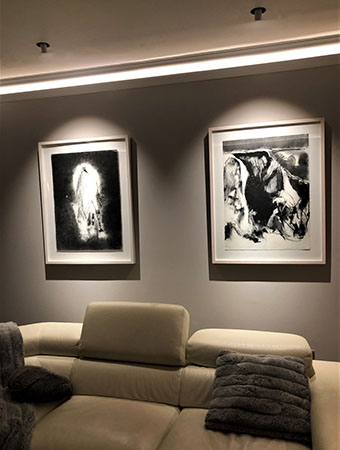 This was a great project to work on, albeit more challenging on research, but we ended up with a super result that the client was really impressed with. The homeowner wanted a slick result, and to lose several of the over-used recessed downlights and create more subtle and interesting light sources. Artwork had to be homed in on too within a TV/snug area, using specialist spotlight fittings (by DeltaLight). I specified an oak veneer pendant light (by Tom Raffield) to compliment over the stunning dining table, and we specified small square wall washers to illuminate structural oak columns that wrap around the extended space. All lighting went on separate dimmers so they have total control.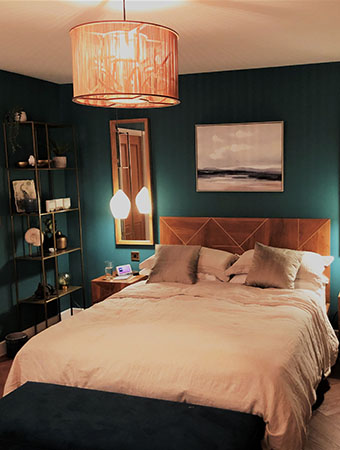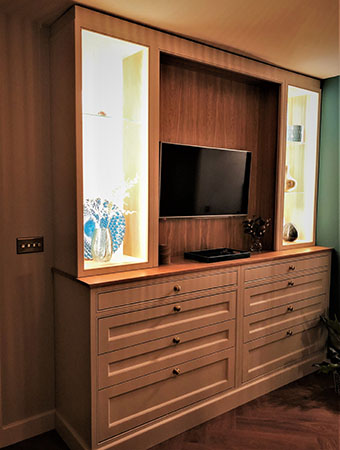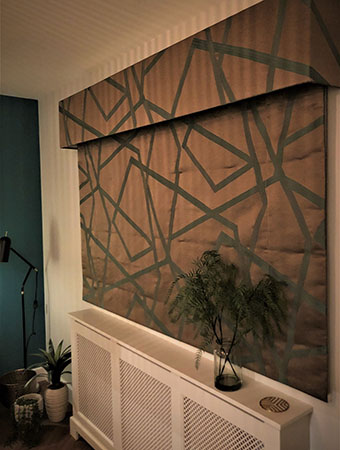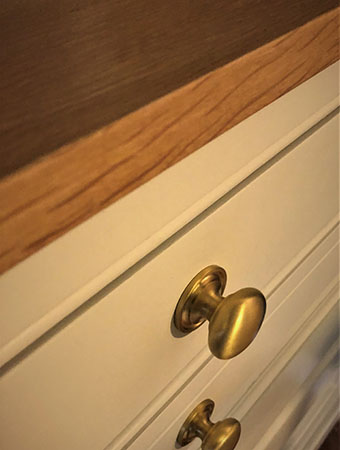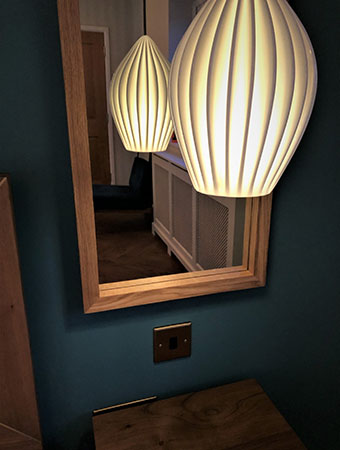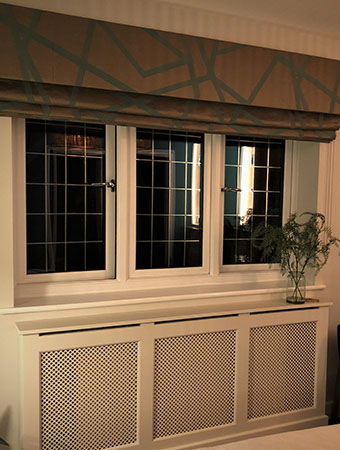 I was given a completely blank canvass by my client and project managed the whole fit-out. She is into plants and he is into reading, lots, so I created a two sided bedroom effect with two tone F&B colour scheme, wooden finishes and some soft contemporary lighting touches to complement the use of the room. The furnishings have a glimmer of gold throughout, along with some bespoke furniture providing that strong luxury 'hotel bedroom' feel that we all so long after
Kitchen Diner & Snug Uplift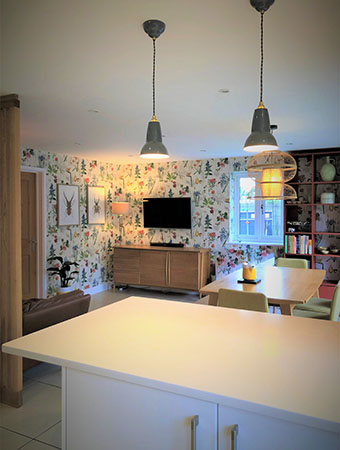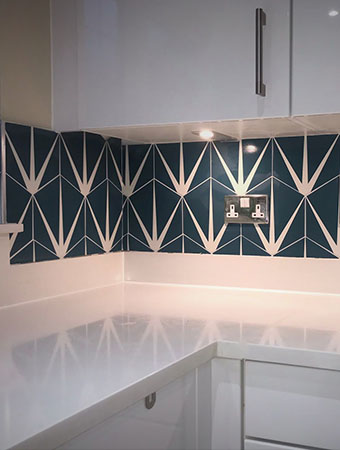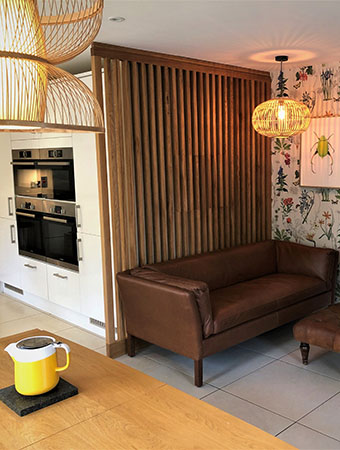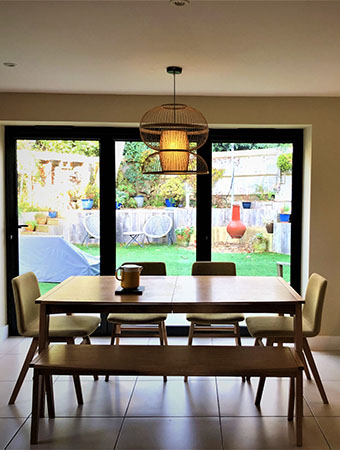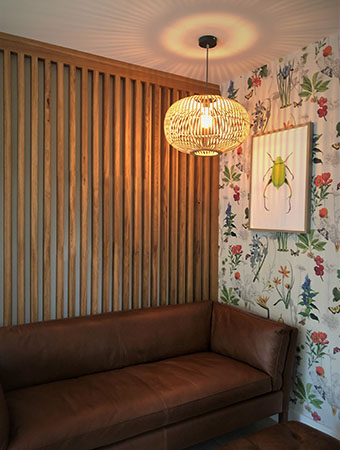 My Client wanted to get away from all the whiteness of the house developers' default scheme! I introduced colour with the botanical wallpaper to compliment the artwork they have been waiting to put up, a bespoke oak screen to enclose the snug area and give the space warmth, along with dropping feature light pendants to get away from all the standard downlight spots. Clutter was an issue so thought has gone into a new full height storage unit to tie in with the surrounding colour palette, and let the space finally breath life.
Book your free, no obligation appointment
Fill out the form below and we'll arrange a call to talk about your interior design requirements, we can then book an appointment for a time to visit you.